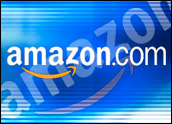 Not content to essentially dominate online book sales — not to mention a slew of other merchandise categories — Amazon.com launched a new game download service Tuesday.
Aimed at casual gamers, the e-tailer's new Game Downloads store offers users more than 600 downloadable PC games, all priced for less than US$10.
Reflexive Entertainment
The new store opening comes just a few months after Amazon's October 2008 purchase of Reflexive Entertainment, a game developer in business since 1997. The company has created 15 games for the PC, Mac, Wii and Xbox 360, including "Ricochet," released in 2001. More significant, however, may be the game maker's distribution channel, "Reflexive Arcade," rolled out in 2003.
With the unveiling of Amazon's own distribution service, fans of Reflexive games can now purchase the company's software through both services.
This beta launch is just the beginning for the service, according to Amazon. Users can expect the store to continue to evolve. Currently, however, the service is not compatible with the Apple Mac platform.
Free Choice
Prospective downloaders will have up to 30 minutes to try out a new game before making a purchase. To promote the roll-out of the new store, Amazon is offering three game downloads free of charge for the next week. Included in the free offer are full-versions of "Jewel Quest 2," "The Scruffs" and "Build a Lot."
It remains to be seen, however, whether three free games will be enough to lure casual gamers. Online casual games have largely been offered for free for years from the likes of PopCap and Mumbo Jumbo. Other established casual gaming sites include RealArcade and WildTangent.
"Nothing is free," Michael Pachter, a Wedbush Morgan analyst, told the E-Commerce Times. "I think that they are trying to capture a piece of the large packaged goods casual business, with games priced similarly to packaged goods. That competes more with Mumbo Jumbo and Pop Cap than with WildTangent and RealArcade."
The latter two services charge, either on a per-use or subscription basis. Some of WildTangent's games are ad supported, but generally they charge for games, he continued.
Lesson From App Store?
On cell phones, the model appears to have taken off. Many iPhone users, for example, have demonstrated they will pay in the range of $10 for phone-based games.
"So I can't see how consumers will view the Amazon offering any differently," Pachter said. "Amazon will capture a small share of the market, perhaps 5 percent to 10 percent, and the market is probably $1 billion in size, headed to $2 billion in the next couple of years," he concluded.