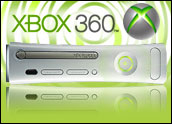 It's been another busy week in the gaming world. Topping the news was the announcement that game designer Will Wright is leaving Electronic Arts to head up his entertainment think tank, Stupid Fun Club, full-time.
Elsewhere, Take-Two may have another hit on its hands — this time in downloadable form. Microsoft will extend Xbox 360 warranties, and a report from InStat predicts the console maker will rake in a wad of cash as its number of online gaming subscriptions continues to grow.
Finally, Nintendo has announced the release date for its Wii MotionPlus add-on and the upcoming title "Sports Resort."
A 'Stupid' Move?
Will Wright, the game designer who cofounded Maxis 20 years ago, has announced his intention to leave EA, the company that later purchased Maxis, to devote his time to an entertainment think tank focusing on the development of new intellectual properties aimed at video games, movies, television, the Internet and toys.
"The entertainment industry is moving rapidly into an era of revolutionary change. Stupid Fun Club will explore new possibilities that are emerging from this sublime chaos and create new forms of entertainment on a variety of platforms," said Wright.
Not that EA will be cut out of the superstar "Sims" and "SimCity" creator's life entirely. The company will front an equal percentage with Wright to fund Stupid Fun Club, along with a group of principal shareholders. EA will also have dibs on development rights to game concepts that the think tank comes up with.
However, while that may sound like a good deal for EA, the publisher's involvement in the new project is really an effort to make lemonade from lemons, according to Michael Pachter, a Wedbush Morgan analyst.
"The Will Wright sponsorship is damage control by EA. They would vastly prefer that Will remain an employee, as they could keep all of the profits he generates. By entering into a joint venture with him, they are merely acknowledging that he is entitled to keep some of the upside from his ideas. It is preferable to keep their options open — right of first refusal — to losing his services altogether," Pachter told the E-Commerce Times.
If It Ain't Broke …
"Grand Theft Auto IV: The Lost and Damned," the latest version in the blockbuster franchise, has reportedly reached 1 million downloads. Available exclusively through the Xbox Live subscriber service, the US$20 title is the first of two episodic expansion packs planned for the Xbox 360 console.
Its popularity is not surprising, according to Pachter. However, "this is the first download offered by Take-Two, so it's hard to compare to other games. My estimate was 1 million back in February, so I'm hardly surprised that 'reports are circulating' quoting my estimate," he pointed out.
The problem for Take-Two is that the company appears able to sing just one note. While the "GTA" series has brought the company significant revenue — along with a bit of controversy — other titles under the company's umbrella have not generated anything remotely close. If gamers tire of the series, what does the company have left?
"The content was highly rated, and there is little risk of gamers tiring of the series over the near term. Over the longer term, of course, there is potential for 'GTA' to get stale, but we don't forecast out that far," Pachter noted.
Gamers Flock to Console-Based Online Gaming Services
InStat has found that while console sales have declined during the global recession, one area — online gaming subscriptions — are a bright spot that the research firm predicts will continue to grow.
Unit sales of consoles will decline as 2010 draws closer, the firm predicts, a result of the weakened economy and a peak in each hardware maker's console lifecycle. However, with consoles' sizable installed base and growing consumer awareness about online gaming, InStat expects combined console and handheld subscribers to grow to a projected 20.4 percent by 2013.
Each console maker is positioned to generate hundreds of millions of dollars in annual online gaming revenue from offerings like online service subscriptions, content downloads and online advertising. Microsoft's Xbox Live service will lead the way, InStat predicts, with revenues anticipated to top $1 billion by 2013.
"Microsoft currently has 11 million people paying $50 per year for Xbox Live and has other download revenues from its XBL service. My guess is that total XBL revenues are close to $700 million annually right now, and I would bet that one-third of new Xbox 360 purchasers join as paying Xbox Live members. So it will only take another three years of normal growth without price increases for Microsoft to get to $1 billion annually," Pachter explained.
Adding to Microsoft's bottom line was the announcement last week that Amazon has begun selling Xbox Live Arcade games. The massive online retailer is the first to offer the titles outside of the official XLA site or the Xbox 360 Marketplace. The 100 titles range in price between $5 and $20.
Speaking of Microsoft, the company extended Xbox 360 warranty coverage to three years for users plagued by the E74 hardware error code. E74 is a problem reportedly associated with the so-called Red Ring of Death hardware failure that vexed many users of the console shortly after it was originally released in 2005. The company also plans to reimburse users who have paid for repairs resulting from the error.
"The bottom line is that Microsoft already took the hit for the Red Ring of Death failure from a couple of years ago, and as a practical matter, Xbox 360s are cheaper to fix now than they were then, so it's probably not very expensive," Pachter said.
Week's Not Complete Without a Bit of Nintendo News
Nintendo has finally revealed the release date for its Wii MotionPlus add-on, which the company said will greatly enhance the console's ability to track users' movements. Priced at $19.99, the accessory will go on sale June 8 in the U.S. and June 12 in Europe. That's just in time to be bundled with "Wii Sports Resort," a title set to come out July 26.
Finally, a job posting on Netflix has stirred up rumors that the DVD and streaming video provider plans to open up shop on other consoles beyond the Xbox 360. Apparently, the company is looking for an "Engineering Leader — Gaming Platforms." With over 1 million Xbox Live Gold users logging onto Netflix through their consoles, one wonders if the company has inked deals with either Nintendo or Sony — or both.