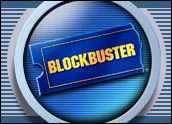 Electronics retailer Circuit City Stores will allow Blockbuster and its largest shareholder, Carl Icahn, to look into the company's finances in connection with the video rental company's proposed buyout offer.
Circuit City also revealed that it has hired Goldman Sachs to help the company look into strategic alternatives to build its shareholder value.
Circuit City shares have fallen steadily since peaking at US$17.94 June 4, 2007. The stock bottomed out for the current 52-week period March 17, at $3.44. On Friday, the company's shares were up nearly 44 cents, at $5.23 on the New York Stock Exchange.
Blockbuster shares were down 5 cents Friday, at $2.63, on the NYSE. The company's stock had a year-on-year range of $2.52 (April 14) and $5.80 (Oct. 5).
Exploring Its Options
Dallas-based Blockbuster announced in April it had offered to purchase Circuit City for $6 to $8 per share in February. Richmond, Va.-based Circuit City initially said it had concerns about Blockbuster's ability to finance such a buyout, and it refused to open its books to Blockbuster.
On Friday, Circuit City revealed that Blockbuster sent a response to its concerns, and attached a letter from Icahn that said he "and/or entities affiliated with him stand ready to purchase Circuit City if Blockbuster were unable to receive financing or required shareholder approval to do so after satisfactory due diligence" and regulatory approvals were secured.
Circuit City wants to explore all its options in order to build the company's value, said Philip Schoonover, the company's chairman, president and chief executive officer.
"Let me be clear that our decision to allow Blockbuster and Carl Icahn to conduct due diligence should not be taken as an indication that the board has completed its review of the Blockbuster proposal, that the board has taken a position on the company's value or that it has settled upon a particular strategic course of action," he noted.
Sustained Turnaround Needed
Circuit City's falling market share and considerable operating losses are a reflection of a weak real-estate position, increased pressure from rival Best Buy and various challenges that the consumer electronic industry is up against, Raymond James analyst Dan Wewer said in a research note.
"Circuit City will not be able to stage a long-lasting turnaround until it stabilizes its declining market share," he commented.
The company's market share faces further decline, Wewer added, citing a sales decline in the fourth quarter, with forecast operating losses between $180 million and $195 million for the current fiscal quarter.
"It is our opinion that increasing the amount of media content in Circuit City stores is unlikely to increase its market position or provide a solution for any long-term turnaround strategy," he continued. "In fact, we have seen demand for CDs and DVDs weaken in the consumer electronic industry and space devoted to these categories."
Not Meant to Be?
A Blockbuster buyout of Circuit City could be fraught with problems, Rob Enderle, principal analyst with the Enderle Group, told the E-Commerce Times.
"If you're going to do an acquisition, it's better to go after a [weak] company that you can fix," he said. "But, in this case, you've got Blockbuster showing a tremendous amount of weakness, and the theory behind it is that you have the expertise to fix the problems. I don't see that in Blockbuster. All you [get is] two weak companies that consume resources more quickly."
A buyout plan is potentially political, Enderle commented. "The reason behind this is for an executive team that can buy itself more time. In this type of situation, you can blame the merger if things don't turn around quickly."
Stale Business Models?
A buyout wouldn't make much sense for either company, asserted Alan Chapell, president of Chapell & Associates. "I think of tying two bricks together and hoping they're going to float."
Blockbuster's old business model isn't the most sensible "in an era when nobody is buying CDs and nobody is going into a store to rent movies," he commented.
Circuit City has similar challenges. "You think that if DVD and music sales are a third of their business, that's not a good sign," he told the E-Commerce Times.