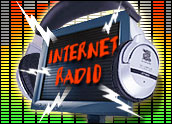 Internet radio station operators are concerned that skyrocketing royalty fees could zap an industry that's still in its infancy.
However, technology may be bringing some solutions to the vexing problem of paying artists a royalty fee each time a listener hears a song.
It just may take some time — and it may be a painful wait for the thousands of Internet radio stations that pipe their programming to global audiences via the Web.
"They won't survive; that's the short answer," said Jake Ward, a spokesperson for Washington, D.C.-based SaveNetRadio, a year-old Internet radio advocacy group.
"The new royalty rates are so high — and increasing in the next three years. The vast majority pay .008 (US) cents per song per listener," Ward told the E-Commerce Times.
That contrasts with the royalty fees, which are based on percentage of advertising revenue, that terrestrial and satellite broadcasters pay, he said.
Eating Up the Profits
For an Internet radio station that typically plays 16 songs per hour, performance royalties alone could gobble up all revenue the station might generate — even from occasional video gateway ads and banner ads on its Web site, the Radio and Internet Newsletter's Kurt Hanson told the E-Commerce Times.
"A lot of these stations won't make it under the current royalty system," commented SaveNetRadio's Ward.
Rates are determined by the Copyright Royalty Board, an arm of the Library of Congress that consists of a three-judge panel.
The panel, created by an act of Congress in 2004, has raised royalty rates to a level that betrays an ignorance of the radio industry, said Ward.
"The board essentially ignored Webcasters' suggestions and went with a much higher rate," he noted.
There has been pressure on Congress to establish rates comparable to those satellite radio pays. "We're hopeful that there will be some action in the new Congress next year," Ward said. "There already has been progress made, but it's a slow process."
Meanwhile, what are Internet broadcasters doing to bring in more revenue than goes out?
A joint venture, such as CBS Radio's alliance with AOL earlier this year, is one way to attack the problem, according to Doug Perlson, chief executive officer of TargetSpot, a New York-based company that has developed an advertising platform specifically for streaming audio.
"It definitely is working, from our perspective," Perlson told the E-Commerce Times. TargetSpot's platform serves as a gateway for advertisers to place spots on hundreds of Internet radio outlets — including CBS.
"The product they've built is great," said Perlson. "It works really nicely, and they're in the process of launching new features of that product that do it a little differently. It's kind of a visual representation of what you like and don't like. I think they're going to have a big hit with it."
New Revenue Streams
Indeed, Internet stations are only beginning to explore what likely will be a deep pool of revenue streams, Perlson observed.
"They need to," he said. "Traditional media need to be focused on Internet opportunities, just like newspapers going online."
Internet stations don't need to reinvent the wheel, when it comes to developing advertising revenue sources. In fact, says Perlson, they can often follow the time-honored terrestrial model of selling spots to local businesses, targeted to a specific audience.
"To me, it comes to a couple of things," he explained. "One is, what's the model? Is it a subscription model or advertising model? I think subscription models work for a limited amount of listeners — but if it's going to be mainstream and widely used, it needs to be free and ad-supported."
If the station is going to rely on ads, Perlson noted, a specific audience can be targeted for focused ads.
"If you're a local business that wants to advertise on WFAN (a New York-based all-sports station), you can do it," he said. "They may buy the ZIP codes and market to the ones they want. I may have a sports bar in L.A. that wants to reach people interested in sports in in the L.A. area. They'll buy only the listeners who are listening to WFAN in L.A. It's a very powerful local medium, and and you have to be careful you're not buying the entire station but the local portion of that station."
The flood of mobile devices has opened up other possible revenue sources for Internet radio, noted Phil Leigh, president of Inside Digital Media.
"The iPhone application store has changed everything," Leigh told the E-Commerce Times. "What it means is, you can now put Internet radio on your iPhone. That means you can have Internet radio wherever you go. I think it's highly favorable, in terms of revenue growth."
Applications like Pandora, an Internet radio service that is music-focused, have taken off, Leigh said, at least in terms of popularity. "Pandora said in the last month that their growth rate was up nearly 40 percent merely because of the iPhone."
Targeting Audiences
Applications such as Imeem — which combines social networking with the audio content of a radio station — will enable Internet radio to grow, TargetSpot's Perlson predicted.
"When you sign up for an account, you're putting several data points in there, and it's all very rich, from a targeting perspective," he noted. "You can reach people who are listening online. The ability to have an audio ad is compelling on online radio, because it cuts through the visual noise. … The people are there listening to music. You can reach them in a way you wouldn't have in any other situation."
Pandora provides a similar opportunity for targeting audiences, Perlson added.
"The opportunity with a Pandora is to take all your listeners and be able to target down to the ZIP code for your in-stream audio ads and target different genres people listen to," he pointed out. "You can target to a profile.
The emergence of such new technologies can combine to cure much of the royalty fee-induced revenue ills to which Ward alluded.
"I think the growth induced now by the iPhone will help them pay that," said Inside Digital Media's Leigh. "Secondly, I think the growth induced by the iPhone will make the labels more willing to accommodate reductions in royalties."
Perlson seconded that opinion — largely because mobile devices enable Internet radio stations to reach people wherever they go.
"It's huge," he said. I think the Pandora app is the No. 1 free app that's being downloaded now. When it first came out, I heard there was a new Pandora user every two seconds."
In cities like New York, where commuters are more apt to be walking than driving, the iPhone and other mobile devices will bring Internet radio to the streets, Perlson predicted.
"It's a great opportunity to listen to Internet radio wherever you are," he said. "This is a $20 billion-per-year business, and a big slice of that ad pie will come from mobile radio."
Now, he suggested, is not the time to panic about the future of Internet radio.
"I think Internet radio is going to be a very popular application," insisted Perlson. "There's just a tremendous amount of rich local ad opportunities."