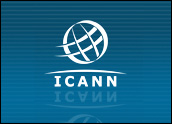 Warren Royal [*correction] sells bobblehead dolls over the Internet. It's a specific product that demands a specific address for Internet shoppers. So, when Royal decided to get into the burgeoning bobblehead business, he decided the best way to break through the clutter of online bobblehead buyers and sellers would be to secure the most relevant name possible for his Web site.
He went to Sedo, a domain marketplace that focuses on the buying and selling of previously registered domain names. Sedo currently controls 15 million domain names and serves as auctioneer and broker.
Royal found what he sought — for a price. The names "bobblehead.com" and "bobbleheads.com" were both previously registered. With Sedo's help, he was able to secure both, for US$29,112 and $36,000, respectively.
A steep investment for a startup company, perhaps — but Royal found that the relevance of the domain names had led to some heavy traffic to both sites. Bobbleheads.com was already averaging 13,500 visitors per month, according to Sedo. Both names were near the top of a Google "bobblehead" search.
Royal saw an almost immediate return on his investment. After only five months, his company, Bobbleheads.com, was averaging nearly $6,000 in gross sales. The domain purchases, he said, likely will pay themselves in less than a year, if sales maintain that pace — and if he holds onto the domain names. Royal already has turned down an offer of more than $300,000 for the bobbleheads.com domain.
Good Business Decision
Royal' experience is not surprising, according to Jeremiah Johnston, chief operating officer with Sedo, and president of the Internet Commerce Association.
"It's a good value for his particular niche," Johnston told the E-Commerce Times. "It creates a lot of opportunities. The best domains are the ones that match search terms."
The domain name business is kind of like real estate — often dealing with some hot properties, he added.
"We try to provide the level of support appropriate for the kind of buyer on our marketplace," said Johnston. "The more sophisticated people with domains who are comfortable with the value and use of them — a lot of them will be using our online marketplace directly, doing negotiations with the sellers."
Buyers place offers and counteroffers through Sedo. It's "kind of like eBay, but it's not the instant auction format," Johnston said. "It's built more around the right domain for the right buyer, and the two sides require a back-and-forth negotiation. Think of it terms of traditional real estate. You're going to want to ask probing questions of the seller. That traditional marketplace works very well."
The marketplace for domain names is heating up, with 1.5 billion Internet users worldwide — and growing. Indeed, there are changes under way to accommodate the growing e-commerce traffic on the Web.
In June, the Internet Corporation for Assigned Names and Numbers (ICANN) — the primary oversight agency for top-level domains (TLDs) — decided to launch one of the biggest Internet revolutions ever by offering virtually unlimited variations on domain addresses.
The new policy will allow firms to transcend the traditional ".com," ".org," ".ca" or ".edu" world and buy new generic top-level domains ending in almost anything they wish. A company like eBay, for example, will be able to launch domains ending with ".ebay."
The changes were necessary, ICANN said, because only 17 percent of the original 4 billion domains were still available, and that number would be exhausted in the next few years.
Not Everyone Is a Believer
The new ICANN plan has drawn skepticism.
"Only '.com,' '.org' and '.net' have any trust," Jonah Stein, principal with ItsTheROI.com, told the E-Commerce Times. "The rest of the domain TLDs in the U.S. are not worth building a brand around."
There are, however, ample rationales for adopting a wait-and-see attitude.
"While I'm sure entrepreneurs and companies with recognizable brands will grab up potential moneymaking new domains ASAP, I believe that '.com' will likely retain a higher status for the time being," Charles King, principal analyst with Pund-IT, told the E-Commerce Times.
"That is likely to change over time, as the Internet audience expands in size and across global communities. I expect further changes as the age of users trends downward, since young people's use of language tends to be more fluid and new jargon and slang replace older usages," King added.
By opening the door to new domains, ICANN has created new considerations for startups, said Rob Enderle, principal analyst with the Enderle Group.
"The question is, should they take them? Customers default to '.com,' and getting around that tends to be rather difficult," he told the E-Commerce Times. "People are creatures of habit."
The expansion will promote innovation and competition in the domain marketplace, and allow it to evolve with the growth of the Web, in ICANN's view. The marketplace has only 21 generic top-level domain names under the established system.
The change is significant for startup companies, Johnston said.
"One thing that's also of interest to new domain buyers is, if you're buying a domain for its search relevance or traffic purposes, a good guide to investment is how much money you're going to save with the domain," he said.
"A big part of Web advertising is, whether you're using a search term or banner ad, you're trying to get visitors. One of the reasons Google has been so successful is they have an easy-to-use ad platform that allows people to control their ad expenditures," Johnston added.
An expanded domain system lets commercial enterprises looking to be noticed on the Internet take two key approaches, he noted.
"You want domain names that are relevant to what you have to sell, and you want names that are brief, easy to type in and use — that basically function as a search engine," he said.
Avenues to Domain Success
Catchy phrases don't necessarily offer a direct mental connection to a product or service, but "snappy language, catchy phrases and colorful word images will continue to help draw audiences to Web sites," King noted.
"While many early sites tended to rely on concrete terms and acronyms such as 'disney.com,' 'nytimes.com,' 'AOL,' 'MSN,' etc., lively commerce developed around sites named for obscure or archaic terms," he pointed out. "Google" — as opposed to "googol," is one prime example.
Another avenue is creating names out of words from different languages, for example, "Akamai," which is Hawaiian for "wisdom." Inventing nonsense words or making unusual verbal juxtapositions — such YouTube and Facebook — are another option, King said.
"They are a great technique that startups can use to generate memorable site or company names, though it's amazing to see how many random word combos have already been registered," he noted.
There are some advantages to sticking with an established .com domain rather than venturing into ICANN's proposed unexplored territory, said Johnston.
"The big key is one of the advantages of the aftermarket compared to a random domain," he said.
"There are not a lot of .com domains left to be registered. The nice thing about buying from an existing owner is, you have a traffic system. It's important to ask for traffic laws — so they can be sure they're getting a domain that has a lot of traffic."
---
*ECT News Network Editor's Note:
The original published version of this article misidentified the owner of the bobblehead business as "Royal Cummings." His name is actually Warren Royal. We regret the error.
---