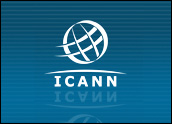 Just one day after notifying an Internet registrar notorious for allowing massive spamming that it would terminate its registrar accreditation, the Internet Corporation for Assigned Names and Numbers has given the registrar a temporary stay of execution.
ICANN sent a letter to EstDomains on Tuesday, informing the company that its ICANN accreditation agreement had been terminated because EstDomains' president, Vladimir Tsastsin, was convicted of credit card fraud, money laundering and document forgery in Estonia.
Tsastsin was convicted on Feb. 6, 2008, according to the letter.
Kind of a Big Deal
ICANN's decision set in motion a process that would have removed 281,000 domains under EstDomains' management to another registrar.
That all changed Wednesday when ICANN notified EstDomains that it would delay its decision to terminate the company's registrar accreditation pending a review. The decision to delay EstDomains' termination was prompted by a letter to ICANN from the company stating that Tsastsin had been removed as EstDomains' president.
ICANN and EstDomains could not be reached for comment.
Stopping Spam Isn't Easy
Despite the existence now for many years of heavy-duty antispam and antivirus software applications, spam remains a difficult problem for governments, businesses and consumers.
One of the problems in the war against spam is that there are still no real standards for identifying, isolating and rooting out spam purveyors.
"There are no standards that I'm aware of concerning what exactly should be monitored and what the reasonable threshold for unacceptable activity on a network should be," Steven Piliero, chief security officer at the Center for Internet Security, told the E-Commerce Times.
With few available standards, it's hard for Internet service providers, governments and businesses with large corporate networks to avoid throwing the baby out with the bath water.
"If I have a system that has, subjectively, very minor malicious activity, like a user who downloads a virus or malware program accidentally, no one has a standard today on when that user should be disconnected from the network," Piliero said.
Some ISPs take a fairly conservative approach to combating spammers, he said.
"Most service providers will monitor their network infrastructure for abnormal activity and then make decisions based on that monitoring," Piliero said.
Spam Still a Problem
While Piliero acknowledged that spam is still a widespread problem, he is also optimistic about the Internet security industry's ability to reduce instances of large spam operations.
"Over the years I've seen a reduction due to the ISPs' new filtering technologies," he said. "But it still does present a problem to end-users today. In some cases, users may have legitimate e-mails marked as spam because the filtering systems are imperfect in nature."
The increased sophistication of antispam methods at ISPs and other organizations with large networks has both emboldened and sharpened the focus of spammers.
"Spam is becoming more targeted in its attacks," Piliero said. "It's just one way to obtain information about users for malicious purposes. (Spammers are) starting to leverage information from social networks too. The rise of MySpace and Facebook provides spammers with more access to peoples' personal information."