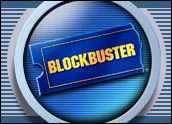 Blockbuster and TiVo have joined forces to deliver Blockbuster's vast library of digital video to owners of the TiVo television set-top box.
"We are excited to be teaming with TiVo, the company that created the DVR, to make Blockbuster's entertainment content readily available to their millions of subscribers," said Jim Keyes, Blockbuster Chairman and CEO. "Ultimately, our vision is to work with TiVo so that their subscribers can access movies not only through our OnDemand service but also from our stores and through our mail service as well."
The new service, called "Blockbuster OnDemand," will feature content to both buy and rent and will be integrated into several TiVo digital video recorder models. The move by Blockbuster and TiVo is designed to make it easier for all broadband connected TiVo subscribers to download Blockbuster's content.
Sharing Sales Channels
As part of the agreement, TiVo DVRs will be sold at thousands of Blockbuster stores nationwide as well as online at Blockbuster.com, giving both companies new distribution outlets and putting TiVo DVRs and the Blockbuster OnDemand service front and center where video shopping takes place.
Additionally, the two companies will implement a cross-marketing campaign and expect to have the Blockbuster OnDemand service integrated into TiVo DVRs some time in the second half of 2009.
Blockbuster's stock was up 6.63 percent to 78 US cents per share in mid-day trading on Wednesday. TiVo's stock was up 1.29 percent to $7.07 per share.
Blockbuster Ailing
Blockbuster's stock price — still under a dollar despite the day's rise — shows how hard things have been for the company, which is facing increased competition from new digital video services.
The company has also been plagued by large amounts of debt left over from its massive store build-out earlier in the decade.
"Fierce competition from Netflix, cash flow and loans coming due," said John Staszak, an equity analyst at Argus Research. "Those are some of the hurdles Blockbuster faces. Netflix has become the substitute technology and the next big thing."
Another Blockbuster competitor — Redbox — has set up kiosks all over the nation that rent DVDs for $1 — far below what it costs to rent a movie at Blockbuster.
"They've been priced out of the market," Staszak told the E-Commerce Times.
Trying to Contain Costs
Blockbuster reported a $359.8 million loss during the fourth quarter, compared to $41 million in earnings during the same period in 2007.
Total revenues were $1.38 billion, compared to $1.57 billion during the fourth quarter of 2007. Blockbuster said that its results were impacted by the 52-week year, compared to the 53-week year in 2007.
In an effort to bring costs in line with decreased revenue, Blockbuster has been shuttering stores and laying off employees.
"The prospects are not too good for Blockbuster at the moment," Staszak said. "They're being forced to decrease their inventory of salable merchandise such as DVDs because of their high debt loads."