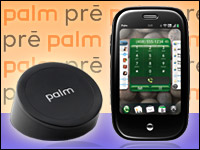 The Pre can't come out fast enough for struggling smartphone maker Palm.
The company reported dismal financial results Friday for the third quarter of its 2009 fiscal year.
Revenue fell to US$90.6 million, down 71 percent from $312.1 million during the third quarter of 2008. Losses surged to $95 million, up 74 percent from $54.6 million in losses during the year-ago period.
Palm sold 482,000 smartphones during the quarter, down 42 percent year-over-year, while smartphone revenue fell 72 percent to $77.5 million compared to the third quarter in 2008.
"We're proceeding through a challenging transitional period," said Ed Colligan, Palm's president and chief executive officer. "However, our current results shouldn't overshadow the tremendous progress we've made against our strategic goals. We're poised to usher in a new era at Palm."
Despite the disastrous financial news, Palm's stock was up 1 percent to $7.79 per share in mid-day trading on Friday.
Caught in a Product Transition
"The reality is that Palm is in a product transition, and these [financial results] are always the valley of the shadow of death, particularly for a company in a turnaround," said Carl Howe, a wireless telecom analyst with the Yankee Group. "You don't have a new product in the market yet, but people have stopped buying your old products in anticipation of the new products."
In the late 1990s and early 2000s, Palm was a dominant player in the handheld market with the Palm Pilot personal digital assistant and, later, the Treo smartphone.
However, the company was unable to develop compelling new products as much of the functionality of PDAs were usurped by smartphones and it fell behind competitors such as BlackBerry maker Research In Motion as well as other companies like Samsung, Nokia and, eventually, Apple.
Pre to the Rescue?
News of the Palm Pre, a slick new touchscreen smartphone due out some time this year, has helped revive Palm's reputation on Wall Street as well as its stock price.
The Pre, which will be available through Sprint Nextel here in the U.S., has received first-look reviews praising its user interface, increased functionality and feature richness.
However, much of the glowing praise the Pre has received has substantially decreased demand for its current product line. The problem is that it is very difficult to keep new products a secret for very long.
"To be fair, Palm is hamstrung by the same thing that hamstrung Apple when it introduced iPhone," Howe told the E-Commerce Times. "Every phone has to go through the [Federal Communications Commission] for certification, and that's a public process."
One of the highly touted features of the Pre thus far is its ability to run background applications while users talk on the phone, something many handhelds — the iPhone included — can't currently do.
"You can start up an instant messaging application and leave it running while you're making phone calls," Howe said.