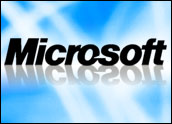 Software giant Microsoft announced Wednesday that it will offer a stripped-down version of its server software, targeting small businesses with fewer than 15 employees.
Windows Server 2008 Foundation, priced at US$1,000, provides small-business customers with the ability to run business applications, house databases and host Web sites. It also gives them such basic server functionality as file- and print-sharing and remote access.
"Today, we are launching a new server-based solution with the right technologies at the right price to give small businesses access to the power of server-based business software," said Microsoft CEO Steve Ballmer. "Small businesses around the world have big-business dreams and needs."
Windows Server 2008 Foundation will be sold preinstalled on servers from manufacturers including Dell, HP and IBM.
Microsoft's stock closed up 5.12 percent at $19.31 per share on Wednesday.
Fast-Growing Market
With most large businesses slashing their IT budgets due to the global recession, software and hardware makers are looking to the small- and medium-sized business market to make up for the shortfall in revenue, said Rob Enderle, principal analyst at the Enderle Group.
"Small businesses are currently underpenetrated," Enderle told the E-Commerce Times. "However, I'm not convinced there is a whole lot of cash floating around in small businesses either."
The $1,000 price point Microsoft is offering for Windows Server 2008 Foundation is the "sweet spot" for small businesses, he said.
SMBs Need to Look Big
Despite their size, many small businesses must make efforts to look larger than they are. They must be able to keep track of inventory, monitor store and Web traffic, and the like — and software can help them do that, Enderle said.
In addition, a server is a much more secure location for business data, he said.
"All it takes is for a PC to be stolen, and you lose reams of important data," he observed.
The massive number of layoffs in corporate America since last fall could also lead to people starting their own businesses, which could create demand for cheap server systems.
"These new entrepreneurs are buying systems with which they are familiar," Enderle noted. "That doesn't mean they're going to buy big clusters of servers, but they will buy smaller server systems."
The Competition
Microsoft will face its stiffest competition from hosted application providers — large companies that host business and productivity applications and data for small businesses on heavy duty corporate servers.
"Hosted services are the biggest competition because small businesses don't have to deploy any hardware on-site," Enderle said.
On the other hand, small-business owners are often very nervous about trusting other companies with their corporate data. If the hosting company goes under, small businesses run the risk of losing sensitive and critical business data, he added.
What will probably set server systems like Windows Server 2008 Foundation apart from the competition is the array of services that come with the product.
"Small businesses don't want to be IT administrators," Enderle said. "This is a product that will live or die on the services that surround it. Certain vendors, like IBM, Dell and HP, will be good at this."