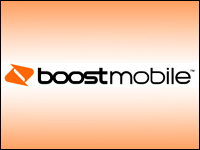 Sprint Nextel subsidiary Boost Mobile announced it will begin offering a flat rate plan that includes unlimited calling, wireless Web, texting and walkie-talkie services for US$50 per month, available Jan. 22.
Roughly half the price of unlimited plans offered by carriers such as Sprint, Verizon and AT&T, Boost's new plan ups the ante in its competition with regional wireless providers.
"Mostly, it's targeted at competitors like Metro PCS and Leap, which offer unlimited local calling plans to customers who have difficulty qualifying for a postpaid plan," Charles Golvin, a Forrester Research analyst, told the E-Commerce Times.
Personal Economies
Boost's unlimited plan, available in 15,800 cities throughout the U.S., includes no additional telecom taxes, activation, roaming, traveling or long distance fees, according to the company.
The pre-paid cell phone operator runs on the iDEN network, "which is underutilized and largely or fully amortized," said Golvin.
That means Boost "can afford to offer network capacity at much lower prices," he added.
With the low-price calling plan, Boost is trying to differentiate itself, said Tole Hart, a Gartner analyst.
"It's basically for people who like to call a lot and text," rather than people who want to use the plan for e-mailing, etc., Hart told the E-Commerce Times. That is because the iDEN network has rather slow speeds when accessing the mobile Web.
Being Served?
While some consumers may switch to Boost, Hart does not think it will cannibalize a great deal of Sprint's subscriber base.
"There will always be a tier for high-end data usage," he noted.
Two things could hamper Boost's efforts to attract more users. First, the carrier only offers a few mobile handsets from Motorola, only two of which — the W385 and KRZR — are capable of accessing the Internet.
"Only Motorola makes iDEN phones, so the choices are pretty limited," Golvin pointed out.
The reason Boost can offer a flat-rate plan at half the price of its parent network is because the technical capabilities of the mobile phones available with Boost are less than those available with Sprint. according to Bill Hughes, an InStat analyst.
"The main phone is the KRZR. While a good phone, it is not a smartphone," he told the E-Commerce Times.
Boost's plan will also go up against competitor MetroPCS' offer of a $100 family plan.
"Many subscribers have family plans, and while $50 is a low price, people may be able to do it more economically with a family plan. If you have a family of four, signing with Boost would be $200 a month. You won't have unlimited service with MetroPCS, but you'll have a lower cost overall. But MetroPCS does not have nationwide coverage, instead working with Leap to provide joint roaming service," Hart explained.
Despite Boost's development, consumers should not expect to see the rates of their unlimited mobile phone plans at national carriers like Verizon, Sprint and AT&T go lower.
"Because this is unique to the iDEN network, I see little prospect that it would impact pricing on the (CDMA) Sprint network," said Golvin.