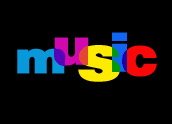 Lala.com relaunched its services Tuesday, now billing itself as the first free fully licensed provider of instant, anywhere access to personal music catalogs as well as a full music library with tracks backed from major labels.
Cooperating record companies include EMI Music, Sony BMG, Universal Music Group, Warner Music and more than 170,000 independent music labels.
Rather than use a CD player or a media player that keeps music data on the physical device, with Lala, users keep their tunes online — in the so-called cloud. They can access new music as well as a community of music lovers through the browser on any computer or through a Web-connected mobile device.
"We've changed tacks. What we've done with this latest release is take to heart something we've known for a pretty long time — we live our entire lives online, basically in a browser," Geoff Ralston, CEO Lala.com, told TechNewsWorld.
So much of what people do every day, whether at work or at home, is done largely through a browser, whether it's on a desktop or a mobile device such as a laptop, netbook or a smartphone.
"It makes sense to us that media, and especially music, is going to move online into the cloud," he added.
A Pair of 3s
Lala.com's new music service is the company's third try in as many years at creating a viable Internet-based music business model. The company debuted as a CD mail-swapping service in 2006, then switched to a free streaming music service in June of 2007 using tracks from Warner Music.
"The idea originally was to allow people to trade CDs. It was an online marketplace to bridge from the past to the digital future. That went really well, except for one thing — it didn't scale the way we had originally hoped with enough people who were willing to go through the process of listing their CDs online and then choosing the CDs they wanted as well," Ralston explained.
The company's new offering works by doing away with the necessity for music lovers to upload MP3 files from a PC to their Web-connected media player. Instead, the service provides access to licensed technology that matches songs from a consumer's personal library of music with Lala.com's Web-based catalog of over 6 million tunes.
"The usage of online music is growing, but it wasn't happening the way we thought it should happen. People ought to take their collection and put them online. And they collect music online and then once it's online they have access to it — listening to it; sharing it and finding new music. We decided to start off with that premise and create the greatest place online to put your music, discover new music, listen to music, share it and really focus on the user experience," Ralston said.
Jamming in the Cloud
First, the user uploads songs they own to Lala using the "Music Mover" utility, where they are matched to existing tracks in Lala's catalog.
The "Music Mover" application searches a user's hard drive for music tracks and matches them to licensed versions in Lala's catalog. Once the process is completed, subscribers can access their collections from any computer — regardless of whether the tracks were purchased legally or obtained through less distinguished means.
"The beauty of the license we have is we legalize everything. We don't care if you got it through Napster [prior to the service's legitimization] or you bought it. For example, if you got the song on Napster it's fine on Lala. If you got it with DRM (digital rights management) from FairPlay or Apple it still works on Lala. Our goal with the license we got from the majors and the indies was to help people get their music online," Bill Nguyen, founder of Lala.com, told TechNewsWorld.
New-to-the-user tunes are available for one listen (single track or an entire album) for free. The service also provides two ways for subscribers to add new tracks to their online music collections. Option No. 1 costs as little as 10 US cents per track for what Lala.com calls "Web songs." The second option allows users to purchase downloadable, DRM-free MP3 tracks priced between $0.89 and $0.99 each. If, however, a subscriber bought the Web-based track, they receive a 10 cent discount off the price of the downloadable version. Tracks cannot be purchased multiple times.
"The real benefit to Lala is that once you sign up for Lala and begin using Lala, all of your music is available wherever you are. You can take all your music and fuse it to a gigantic collection of 6 million tracks," noted Geoff.
Subscribers can find new music using Lala's user interface, which identifies what their music library may be missing and fill in the blanks or identify artists whose music is similar. Users can also follow the choices of other subscribers.
"If you make discovery as powerful as we have, they always have new music in front of them. People like the vibrancy of the music scene, and it helps them discover and find new music," Ralston pointed out.
The service supports both Microsoft Windows and the Mac OS X operating system and works with Internet Explorer, Firefox and Safari browsers. It is compatible with a range of mobile devices; an iPhone application is awaiting final approval and release on the App Store.