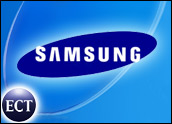 Netflix and Samsung announced a partnership Thursday that will bring the video rental service's streaming movies to the hardware maker's Web-connect Blu-ray disc players.
Netflix subscribers can receive Blu-ray and DVD discs by mail with the added option of streaming movies and TV shows instantly from the company's online library. The companies also plan to extend the instant streaming technology into a range of other home entertainment products.
"What Netflix is doing is offering a bundled service — you get DVDs by mail and streaming for the same low monthly subscription fee. Our goal is to stream movies and TV episodes to as many devices as will connect to the TV as possible," Steve Swasey, vice president of marketing at Netflix, told TechNewsWorld.
This announcement marks the fourth such venture Netflix has announced this year. The video rental company has also teamed with Roku on a dedicated streaming set-top box; with LG on its BD-300 Blu-ray player and with Microsoft on its Xbox 360.
"It's an evolution. The best thing for consumers is to have as much choice and as much convenience as possible. People still like discs, but the future is going to be streaming all to the TV. That's many years away, but we're building the future now," Swasey said.
Swimming Up Stream
The new technology is included in Samsung's BD-P2550 and BD-P2500, which are priced at US$399.99. Consumers who already own one of the players will receive a free firmware update that will enable the technology on the device.
While the movies are streamed through the high-definition player, movies from Netflix's "Instant Watch" feature are available only in standard definition.
Since rival Toshiba ceded the high-definition player format war to Blu-ray, sales figures for the winner have been less than stellar.
A report from The NPD Group, a U.S. sales tracking firm, found that standalone Blu-ray player sales dropped immediately following the end of the format war by 40 percent. Videos viewed online, however, grew to more than 10 billion viewed during the same time period, according to comScore, an Internet tracking firm.
Offering streaming movies on the Blu-ray player will not depress sales of Blu-ray discs, said Swasey.
"People are going to buy more and more Blu-ray players as their existing DVD player wears out or they start to get HDTVs. Another reason is that the Hollywood studios are not licensing as much content for streaming over the Internet as are available on DVD," he explained.
Netflix offers more than 100,000 DVD titles, 800 of which are available on Blu-ray. Its catalog of streamable videos numbers 12,000.
"It's still a DVD world. We see the DVD rental growth at Netflix continuing for another five to 10 years. At the same time, we're building for the future and creating an option for consumers now. It's very intuitive that you have both aspects of the service on one player," Swasey continued.
Future Proof?
The announcement adds clarity to what Netflix is planning in the future, said James McQuivey, a Forrester Research analyst.
"We see more pieces of the Netflix world domination plan fall into place. Where cable companies have to go out there and put dedicated equipment into your home, Netflix is going to let you buy that equipment — from one of many companies — and then benefit from it," he told TechNewsWorld.
To stay relevant, Blu-ray players will need the lift of something like a Netflix streaming option, McQuivey noted.
"Otherwise, they look like expensive DVD players. But with a Netflix option — or someday down the road the Hulu.com option — built in, a Blu-ray player is more future-proof. Eventually, Blu-ray is going to stand for more than just HD disc playback. I believe Blu-ray stands in a position to brand itself as an open entertainment platform that includes Blu-ray discs as well as streaming and even casual interactive gaming over the Web," he said.
The partnership is an excellent move for both companies, said Elizabeth Curtis, an analyst at IDC.
"Netflix's recent partnerships show that they are thinking long-term and moving beyond a mail-order DVD subscription mode to a Web-based distribution model. Netflix is aware of how compelling digital distribution to the living room is to consumers and positioning themselves to be a leader in online premium content in the future," she told TechNewsWorld.
Samsung, on the other hand, seems to be acknowledging the limited reach of Blu-ray and looking to add value to a device category that's seen relatively slow uptake, Curtis added.
"Blu-ray won the format war but hasn't seen huge consumer adoption due to high prices and limited [market]. So, while adding additional functionality might also boost [Blu-ray] sales, ultimately this move sets Samsung up in consumer's minds as a consumer electronics vendor that can deliver a significant amount of content to them through a variety of methods," she continued.
However, unless prices on the players drop, Curtis does not see an immediate sales boost for the devices as a result of the added functionality. "In the short-term, especially given the current economic outlook, Blu-ray players will remain a luxury item as consumers look to cut back."