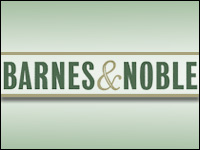 Barnes & Noble reported this week that it will be rethinking strategy for its Nook division, since slow sales of its e-reader led to a tough recent quarter for the nation's largest book retailer.
The company reported an overall total revenue slump for its third quarter, down 8.8 percent to US$2.2 billion. Before interest, taxes, depreciation and amortization, Barnes & Noble had earnings of $55 million, a 63 percent drop from the $150 million it brought in last year.
Lackluster Nook sales contributed to the earnings slump. Revenue for the Nook division was down 26 percent from the same time a year ago, dropping to $316 million. The sinking sales did not come as a complete surprise; the device had a strong showing over the Black Friday weekend, but Barnes & Noble reported in January that the e-reader "fell short" of expectations over the remaining holiday shopping season.
Digital content sales did increase 6.8 percent from the same time last year.
The company announced Thursday it would be switching its focus with the Nook going forward, with content development — especially educational — as a top priority. It will also trim costs associated with the Nook.
As part of an effort to secure future financing for the Nook, Barnes & Noble last year entered joint ownership partnerships with Microsoft and Pearson. Barnes & Noble now owns 78 percent of the unit.
Barnes & Noble did not respond to our request for further details.
Is the Nook Cooked?
When the company debuted its e-reader, it was praised for launching a product that could help the traditional book retailer survive in an evolving market, unlike competitors such as Borders. With heavyweights like Amazon's Kindle and the iPad on the scene, though, the Nook seems to have had trouble keeping up.
"Today the black and white e-reader market is in decline, the field has obviously gotten more competitive and, as a result, it's been more difficult to sustain the initial Nook momentum," Pete Wahlstrom, analyst at Morningstar, told the E-Commerce Times.
The Nook's initial momentum was a huge accomplishment for Barnes & Noble, which put up a valiant fight against competitors with more experience in the hardware or digital content business, said Ezra Gottheil, principal analyst at Technology Business Research.
The e-reader field has grown beyond most expectations, though, and many consumers can afford to spring for a functional tablet rather than simply a device they use to read.
"The Nook was a lovely product, but the handwriting has been on the wall," Gottheil told the E-Commerce Times. "The prices of effective smaller tablets have come way down, and their power and flexibility has gone way up. Frankly, I can't think of a way Barnes & Noble can compete."
How to Save the Nook
Amazon and Apple have compelling hardware, but it's also their established ecosystems that make it so difficult for the Nook to stand up against the iPad and Kindle products, said Gottheil.
It's easy for those with a Mac computer, iPod or iPhone to gravitate towards the iPad when shopping for an e-reader or tablet; they know they could read a book they purchased on iTunes on any of the devices. Amazon, with its worldwide customer base and deep library of digital content, can afford to keep hardware prices low, knowing it can make up the difference with sales of e-books.
"Amazon's got a much bigger store and many more products, not to mention much more bandwidth for promotions and advertising," Gottheil noted. "What's more, they can tolerate running losses to drive sales. If Barnes & Noble had more unlimited resources like that, they might have a better chance. But their resources are constrained and they're going up against the major content networks with Apple, Google and Amazon. When you're at the bottom, there's not much to do."
A short-term solution could be to slash Nook prices to try to boost its customer base, said Wahlstrom, but that's not necessarily a sustainable solution. Barnes & Noble has some long-term strategic planning to do, and it wasn't clear from the earnings report exactly what some of those strategies might be.
"The Nook would need to leapfrog the competition in order to entice customers to shift over to the Nook platform, a difficult proposition at best," he said. "We think the cuts need to go deeper to help Barnes & Noble generate larger profits. Perhaps this means joining Microsoft's engineers in outsourcing or changing suppliers for the Nook hardware or, in a more extreme move, cutting out the Nook device altogether."