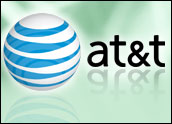 AT&T has won one of the largest commercial contracts in its history, the company announced Wednesday — a massive five-year global networking contract from automotive giant General Motors (GM).
The deal, which is worth nearly US$1 billion, calls for AT&T to deliver next-generation telecommunications to GM to help the company integrate its global resources, as well as support its third-generation information technology business model, which is designed to ensure that GM's IT suppliers are "working as one" around the world.
In that role, AT&T says it will provide network-integration management covering all aspects of GM's worldwide telecommunications infrastructure, including voice and data applications and systems support.
AT&T will be responsible for managing the performance of key regional telecommunications providers in addition to managing networks for participating telephone companies. The idea is to drive consistent, uniform IT service delivery and support to GM locations around the world.
Expands Existing Deal
AT&T already provides GM with a global Virtual Private Network (VPN) solution, but the contract renews and expands the scope of service. AT&T's solution supports a full range of capabilities including local, long distance, global voice mail, conferencing, high speed Internet access and telecommunications business-continuity services, AT&T says.
The network, AT&T says, is based on Multiprotocol Label Switching (MPLS) technology, that lets the company provide a standardized technology infrastructure to GM, which can then use it to integrate networks, applications and devices on a standard Internet Protocol (IP) communications platform.
Once the system is in place, GM's 284,000 employees will have the same telecommunications tools and quality of service that will let them collaborate on engineering, manufacturing, design or supply chain issues — whether they're sitting in the corporate headquarters in Detroit or in a manufacturing facility in Australia, AT&T says.
Changing Scope
On the surface, this deal appears to be about two things: First, it's about AT&T winning a big contract; second, it's about GM's attempt to restructure and manage its entire telecommunications system to help the company become more efficient and competitive during a time of automobile-producing adversity.
The deal is a sign of the rapidly changing scope of service telecommunications providers are now expected to provide.
"If you pull the camera back and look at what's happening in the industry, telecommunications is a much different industry than it was 10 years ago, and it's going to be just as different 10 years from now," Jeff Kagan, an independent telecommunications analyst, told the E-Commerce Times.
New Abilities Demanded
The big players, like AT&T and Verizon, Kagan explained, are now restructuring their services so they can compete in many new ways.
The long distance industry, for example, is essentially being eroded by IP telephony, which uses the Internet as the backbone for voice communications, in which "long distance" charges are a thing of the past. The telecommunications survivors will be the companies that can figure out how to provide communications services in this new Internet-connected world. Big players such as AT&T and Verizon, Kagan said, will need to offer services on a small, single-customer consumer scale as well as enterprisewide, global levels.
AT&T's ability to deliver consistent services around the globe will be critical to GM's collaborative success. A decade ago, a company like GM bought clear phone calls and paid for it by the minute. Now, the company is buying an IT services delivery partner it will rely upon heavily to deliver secure, business-integrated collaboration applications.
"This deal is not a reflection of AT&T — it's a reflection of the industry," Kagan noted. "Companies like AT&T and Verizon, for instance, must offer a wide variety of services to a growing customer base. It's not just local or long distance calling — it's wireless telephone, Internet, television, business and consumer services — the entire package is changing, and it's not a package we were thinking about ten years ago."