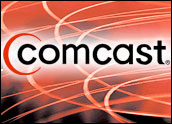 A group of public policy organizations has filed a petition and complaint with the Federal Communications Commission against Comcast over the way the Internet service provider has managed its Internet traffic.
More specifically, the groups are comprised of the Free Press, Public Knowledge and Media Access Project organizations, and they allege that Comcast is cutting off legal peer-to-peer file-sharing networks such as BitTorrent and Gnutella, as well as business applications such as Lotus Notes.
In a couple of ways, the FCC has taken notice. First, FCC Chairman Kevin Martin last week said that the commission would look into a complaint over Comcast that was originally filed in November. Comcast became the center of the net neutrality storm after the Associated Press reported in October that the company had hindered file-sharing by its BitTorrent-using subscribers.
The FCC sent a letter to Comcast, asking the company to respond to the complaints in writing by Jan. 25; however, the commission's move isn't an official investigation. In a separate but essentially connected move, the FCC is also soliciting comments on a petition filed by the Free Press that is seeking a declaratory ruling "that the practice by broadband service providers of degrading peer-to-peer traffic violates the FCC's Internet policy statement" and that such practices do not meet the FCC's exception for reasonable network management.
Preliminary Response
"We look forward to responding to any FCC inquiries regarding our broadband network management. We believe our practices are in accordance with the FCC's policy statement on the Internet where the commission clearly recognized that reasonable network management is necessary for the good of all customers," noted David L. Cohen, executive vice president for Comcast. "Comcast does not, has not and will not block any Web sites or online applications, including peer-to-peer services.
"Comcast plans to work with the commission in its desire to bring more transparency for consumers regarding broadband network management. We do disclose in our terms of use our right to manage our network for the benefit of all customers and we have already posted frequently asked questions on this topic on our Comcast.net to help consumers to understand how we manage the network in their best interests," he added.
Blocking or Management?
"Comcast blocking BitTorrent is the canary in the coal mine for corporations that seek to take over the Internet," noted Ben Scott, policy director of Free Press. "The FCC should immediately stop Comcast from blocking Internet traffic and then proceed with this important investigation and public comment process. It's high time to involve the American public in this matter. In the past two years, millions of Americans have asked Congress and the FCC to protect net neutrality."
The issue for proponents of net neutrality, in this situation, is that Comcast and other Internet service providers will continue to invest in blocking technologies so that it can control what kinds of applications can effectively use the Internet, which in turn may effectively start the discrimination of content, if not create new forms of Internet access control and financial charges to consumers when only a few major corporations control Internet access and usage.
"We aren't blocking the traffic, we are managing our traffic, and the part that's at issue here isn't using a peer-to-peer application — anyone can use a peer-to-peer application, but if you are seeding in a time of heavy congestion … that's when we are managing traffic — in local areas where there is congestion," Sena Fitzmaurice, senior director of corporate communications and government affairs for Comcast, told the E-Commerce Times.
Comcast's method for managing peer-to-peer traffic may not outright cut off a peer-to-peer application from the Internet, but it does slow it down. Comcast opponents, then, argue that if the application doesn't continue to function quickly enough, it's essentially blocked.
Text Messages on Tap Too
In a related issue, the FCC is also looking into how text messages can be obstructed by wireless service companies based on content, an issue that arose when Verizon Wireless blocked some messages from an abortion rights group.
Again, net neutrality proponents are looking to push the FCC into creating super-clear rules that prevent discrimination of content or applications via the Internet and related wireless services.