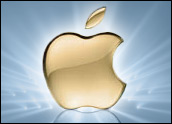 Strong iPhone and Mac sales droves Apple to achieve record revenue forthe June quarter — quarterly revenue of US$37.4 billion and quarterlynet profit of $7.7 billion, which is $1.28 per share and about a 12.3percent rise in profits. Interestingly, Apple managed to bump up itsprofit margin, too: Gross margin was 39.4 percent compared to 36.9percent in the year-ago quarter.
In addition to crediting a record 35.2 million iPhone sales for the period ending June 30 — despite heavy rumors of a larger-screened iPhone 6 arriving in September — Apple CEO Tim Cook called out the iTunes and the App Store ecosystem, loosely pointing out that its growth reflects how well customers interact with their Apple devices.
"It was another strong performance for the App Store and the otherservices contributing to the thriving Apple ecosystem. In fact, forthe first nine months of this fiscal year, the line item that we call'iTunes Software and Services' has been the fastest-growing part ofour business," Cook revealed.
"iTunes billings grew 25 percent yearover year in the June quarter and reached an all-time quarterly highthanks to the very strong results from the App Store," he said.
As for the Mac, Apple sold 4.4 million Macs at a year-over-year growthrate of 18 percent, despite an overall slowdown in the PC market.
"Demand has been very strong for our portables, in particular, and wehad a great response to our new higher-performance, lower pricedMacBook Air," Cook noted.
Apple has achieved PC market share growth in 32 of the last 33quarters, noted recently appointed Chief Financial Officer Luca Maestri. Basically, as fewer people buy PCs, customers continue to buy Macs.
Meanwhile, Whither the iPad?
The dark spot on the day for Apple was the vaunted iPad, the hero ofApple's "Your Verse" marketing campaign: The company sold 13.2 millioniPads, down from 14.6 million a year ago. Cook tried to get ahead ofthe news here, noting on the call, "iPad sales met our expectations,but we realize they didn't meet many of yours."
Cook indicated there wer some inventory issues with the iPad, as well as softnessin the U.S. and European markets, and he reiterated that customer usagewas important to Apple, which of course, relates back to the successof the iTunes ecosystem as an indicator of relevance to customers.
Plus, it turns out that approximately 50 percent of Apple's iPad salesare still going to someone who is a first time tablet buyer.
"I get excited when I see that our retail share, according to the NPD in themonth of June, was 59 percent of units and over 70 percent in terms ofdollars," Cook said.
In response to analyst questions about the decline in iPad sales, Cook gushed about Apple's recent deal with IBM, noting that Apple believes it will be able to open up an important new sales channel for the iPad through IBM's global enterprise reach.
In fact, Cook believes "the opportunity is huge," and noted that the tablet marketstill has a lot of growth potential.
"I just think we have to do some more things to get the business sideof it moving in a faster trajectory, and I think we're now on tosomething that can really do that," Cook said.
Conservative Guidance
Apple's guidance for the next quarter, which ends with September, isparticularly interesting. If Apple has a big lineup of new productscoming — including two rumored models of the iPhone 6 that areconnected to a rumor that Apple is requesting around 70-80 millionunits from its suppliers — does the guidance imply that the iPhone 6rollout might come late in September rather than earlier?
Hard to say. Apple expects its fiscal Q4 to generate between $37billion and $40 billion. The guidance could take into account the risein knowledge over Apple's product rhythms and likelihood of animpending iPhone 6. That could cause some potentialcustomers to hold off on their next smartphone upgrade until it'sreleased, which of course could result in fewer-than-normal iPhonesales in July and August.
And What About World Domination?
Clearly we expect our savvy readers to recognize a little hyperbole,but the point remains: In the conference call with investors, after mentioning recent releases like CarPlay, HealthKit and HomeKit, as well as the enterprise deal with IBM, Cookuttered a carefully crafted sentence that encapsulated the entire Applevision.
"We're extending iOS in even more dimensions as customers around theworld make iPhones and iPads an essential part of their lives at home,at school, at work, and on the go. We're putting a huge effort intodelivering the best experience for our customers wherever they useiOS. That includes a safe and intuitive user interface while driving– called CarPlay — which is being integrated by 29 major car brandsincluding Audi, BMW, Ford, General Motors, Honda, Hyundai, Mercedes,Toyota, and Volvo — and after-market systems like Pioneer andAlpine," Cook said.
"We've created a new tool for developers called HealthKit, which letshealth and fitness apps work together and empowers customers tochoose what health data they share. We're taking the first steps inthis area in collaboration with the Mayo clinic, whose new apps canautomatically receive data from a blood pressure app, for example, andshare it with a physician — or a nutrition app can inform fitnessapps how many calories are being consumed each day. Our own health appwill provide an easy to read dashboard of all health and fitnessdata," he explained.
"We're enabling new ways to control light and doors and thermostatsand other connected devices around the house using Siri with theHomeKit feature of iOS 8. And in the Enterprise, we are including newsecurity, productivity, and device management features in iOS 8. Weforged a relationship with IBM to deliver a new class of mobilebusiness solutions to enterprise customers around the world," he said.
And then the nugget: "From the pocket to the car, to the workplace, home and gym,we have a very large vision of what iOS can be, and we're incrediblyexcited about our plans."
There you have it. iOS everywhere. Enterprise, home, car, gym…it's already in bed with millions of customers around the world eachnight. Sure sounds like Apple is going for world domination. Justsaying.