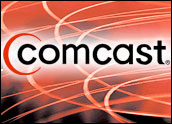 Comcast is launching an online video hub that will connect users with content in a variety of formats. With this effort, Comcast is joining a crush of companies aiming to leverage the Web to provide the ultimate on-demand experience.
The cable giant's Fancast site will be the first such destination meant to connect users with content — whether it's online, on television, in movie theaters or on DVD.
Fancast launches with an array of free video, such as full episodes of "CSI," "Heroes" and "Prison Break." The site is customizable by users, who can have information about their favorite shows — such as when they are on traditional TV or available on DVD — sent to the page. Much of the video content is provided by Hulu.com, the Web video site formed byNBC Universal and Fox parent News Corp.
Flexing Its Muscles
Comcast Chairman and CEO Brian L. Roberts' announced the service at the International Consumer Electronics Show in Las Vegas, where on-demand video is among the technologies being focused on by major companies, from electronics device makers to telecom, cable and Web firms and software makers.
Later this year, Comcast plans to add other features to the site, including the ability for subscribers to manage their digital video recorder devices remotely through the site.
Fandango, the movie-ticket site that Comcast bought last April, powers Fancast. Once personalized, the site will recommend movies based on a user's past downloads and viewing habits, and offer them the chance to purchase tickets through Fandango.
'Simple' Entertainment Consumption
The goal of the site is to make "entertainment consumption amazingly simple" by helping consumers "find what they are looking for and manage their entertainment experience across multiple platforms," said Amy Banse, president of Comcast Interactive Media.
A slew of other efforts to do the same have been launched over the past 24 months, including devices such as the Apple TV, which slings content from the Web to the television; services that use existing technology such as the partnership between TiVo and Amazon for movie and show downloads; and last week's announcement by Netflix that it will work with LG to build set-top boxes to enable direct-to-TV downloads of full-length videos.
Connecting Web content to the TV set is a major theme at CES this year, noted JupiterResearch analyst Michael Gartenberg, and also the key to getting more people to purchase or watch ad-supported video online.
"The offerings that give users the most control and the most options for how they view their content are going to gain the most users in the near term," Gartenberg told the E-Commerce Times. "Connecting content from the Internet and the PC to the TV will be key in 2008."
Another Weapon
For Comcast, meanwhile, the multi-venue video could become another powerful weapon in its hammer-and-tong battle with telecommunications companies for dominance in providing bundles of services.
Comcast is now the fourth-largest provider of phone services nationally, the company said. That is something of a dubious distinction, given the decline of such service; however, it underscores how Comcast has managed to find traction with telephone service even while cable companies continue to have the edge in video delivery, telecom industry analyst Jeff Kagan told the E-Commerce Times.
"Comcast and other cable television companies see competition heating up between them and the local telephone companies," Kagan said. "They have spent the last year working hard behind the scenes on these initiatives. They're announcing a wide variety of new services and some should be very competitive and attractive to consumers."
The online service may also help Comcast keep customers — as national phone carriers such as Verizon and AT&T roll out lower-priced video services — by creating a value-added service that further locks in customers by giving them personalized service over the Internet, Kagan said.
Comcast still needs a way to boost its stock price, however, Kagan added. On Tuesday, Comcast shares fell 2 percent — a drop attributed to a warning from AT&T that the housing slump could impact its business if it continues — to US$16.65, a price that represents a new 52-week low for the Philadelphia-based company.