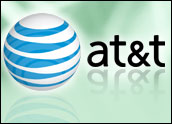 AT&T added fewer new subscribers than expected in its most recent quarter, blaming iPhone 5 supply constraints for the relatively flat growth.
The company added 151,000 customers to long-term service contracts during the past quarter. Rival Verizon, the country's largest wireless carrier, reported last week it signed on 1.5 million net new customers.
Its subscription growth slowed from the same time a year ago, when it added 319,000 new users, and from last quarter, when it had 320,000 additions. It also fell short of Wall Street expectations that AT&T would add 340,000 subscribers.
The nation's second-largest wireless carrier said supply constraints on Apple's iPhone 5 were to blame for the stunted growth. The newly launched smartphone was only available for 10 days at the end of AT&T's most recent quarter. The company still sold about 1.3 million iPhone 5 units on the quarter, more than Verizon, but most went to existing customers.
As inventory concerns lighten over the next quarter, higher subscription growth should follow, AT&T said, although it didn't give a detailed forecast.
AT&T did not respond to our request for further detail.
Competition Getting Fierce
Although AT&T expressed confidence that subscription growth would increase over the next quarter, it should be aware of the battles for new users ahead, said Rob Enderle, principal analyst at the Enderle Group. Since many U.S. consumers already have smartphones, the competition between the major networks for the new ones is only getting more fierce, and Verizon, Sprint and T-Mobile all have compelling offers.
"I think the slow subscription growth is a combination of market saturation and pretty strong competition," Enderle told the E-Commerce Times. "The competition is likely to strengthen next year."
Step Up Its Game
AT&T's subscription slowdown can't be blamed entirely on the overall industry, though, said Christopher Larsen, analyst at Piper Jaffray. Two of the four major U.S. networks, Sprint and T-Mobile, have yet to report their most recent net subscription rates. AT&T's chief rival, though, seems to have figured out how to rein in consumers for this segment.
"With Verizon having added over 1.5 million postpaid subscribers this quarter, this isn't the result of an industry slowdown, but rather AT&T losing share," he told the E-Commerce Times.
"In the conference call, we heard the company say it's looking to shift the focus more to its existing customers over growing a base," Larsen said. "Going forward, we believe AT&T will focus on profitability and driving incremental revenues from each customer account versus focusing on net adds."
It's too soon to tell how that strategy will play out for AT&T, but the refocus probably isn't a bad thing, Larsen noted. Given the company's revenue growth, profitability and other consumer metrics, though, he remains positive on the wireless carrier overall.
If AT&T does want to win over new subscribers, though, it needs to rely less on the iPhone and more on making sure it's a reliable wireless provider, Enderle pointed out. The major telecom players are battling for every last new smartphone subscriber, so AT&T can't afford any glitches in its network.
"They are building out their network aggressively, but it is still over-saturated," he noted. "They need to get ahead of this because they have a horrid reputation for dropped calls."