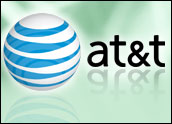 AT&T's strong subscriber growth in its wireless business propelled its earnings past expectations, the company said, but the results were overshadowed by data showing early sign-ups for iPhone service fell short of forecasts.
AT&T, the exclusive carrier of the iPhone in the U.S., said it activated 146,000 subscriptions for the Apple device in the first two days following its June 29 launch.
That news hurt shares of Apple, which is due to report earnings — and provide additional insight into how well the iPhone sold — on Wednesday. Apple shares were down as much as 5 percent in early trading Tuesday.
Activation Numbers
The activation numbers don't necessarily reflect how well the iPhone sold. Some users may not have immediately signed up for a calling plan for the phone, while other early buyers may have tried to resell their devices. Given the long, hype-fueled run-up to the iPhone launch, however, the activation numbers were seen as weaker than expected.
Still, for AT&T, the wireless business remains the main driver of growth and profitability. The company's net profit rose 61 percent to US$2.9 billion, or 47 cents a share, in the second quarter compared with $1.8 billion, or 46 cents a share, a year earlier. The per-share profit beat Wall Street consensus estimates by 3 cents.
Revenue soared, due in part to the roll-up of Cingular Wireless and BellSouth into the new AT&T, with sales coming in at $29.5 billion compared with $15.8 billion a year ago. Adjusted to take all three entities into account, revenue rose about 2 percent, in line with forecasts.
iPhone Impact
AT&T also issued an upbeat forecast as it expects wireless subscriber growth to continue. Overall, AT&T Wireless — the company re-branded the unit from its Cingular name during the quarter — added 1.5 million subscribers in the quarter, bringing its total to 63.7 million.
iPhone subscriptions and new handset models, including the BlackBerry Curve, also helped reduce the churn rate — the pace at which customers leave a carrier — to 1.6 percent from 1.7 percent a year ago. Forty percent of the iPhone subscriptions were from consumers who were not previously AT&T customers, the company said.
Wireless is "a major growth engine" for the carrier, said AT&T CEO Randall Stephenson.
"Our launch with Apple of the breakthrough iPhone has quickly redefined customer expectations for their wireless experience, initial response was unprecedented, and sales in July continue to be strong," he added. "We have good momentum heading into the second half of the year and our assets position us well for the long term," Stephenson noted.
"The company continues to head in the right direction," telecom analyst Jeff Kagan told the E-Commerce Times. AT&T is still redefining itself, however, trying to determine if it is a wireless company that also provides at-home services or a wireline company with a wireless unit, he added.
At the same time "the competition between AT&T and other wireless and wireline providers remains intense and will only get hotter over the next few years," Kagan said. "This is definitely a much bigger and different company than when it was the smallest Baby Bell in the mid-1980s."
Drawing Attention
The iPhone data drew the most attention. American Technology Research analyst Shaw Wu expected 250,000 iPhone to sell in the first two days of availability, he said in a research note on Monday. Meanwhile, Lehman Brothers analyst Harry E. Blount predicted 250,000 to 300,000 units sold during that time period; Pacific Crest's Andy Hargreaves said as many as 400,000 iPhones could have been sold on June 29 and 30.
How well the iPhone sells over the long run will prove more important to both Apple and AT&T, Kagan said, and early expectations may have been impossible to meet. Still, how well the device sells early on may determine how eager Apple is to roll out lower-priced models — a tactic that worked well with the iPod — or help AT&T decide to offer discounts on calling and data plans for the iPhone.
"The iPhone was inflated to a bigger-than-life image by incredible media coverage before it went on sale," Kagan added. "The bottom line is the stores sold out quickly. The first few weeks and months of sales will be to people who have been waiting for six months since the announcement. The iPhone still looks like a success story for AT&T and for Apple. The only question is the magnitude, and we won't have an answer for a while."
Video Too
Apart from the iPhone, AT&T is being closely watched for how well it can absorb its many acquisitions — including the $86 billion takeover of BellSouth that gave it full control of the wireless unit — and whether it can fend off competition from cable companies and Internet-based startups to preserve its base of high-speed Internet customers.
AT&T had 13.3 million consumer and business high-speed Internet connections in the quarter, up 20 percent from a year earlier, with 35 percent of its consumer lines having broadband service, up from 27.8 percent a year ago.
The company also said its Internet-based video service, called "U-verse," showed strong growth in the quarter, ending with 51,000 video subscribers, up from 13,000 at the end of the first quarter.
That project has seen millions of capital investment in recent years and is part of AT&T's efforts to offer a broader bundle of services to customers. AT&T needs to make more gains in at-home video delivery in order to effectively fend off competition from cable companies, who are vying to switch home calling users to their VoIP (Voice over Internet Protocol) offerings, UBS analyst John Hodulik told the E-Commerce Times.
"The network investment has been made and the job at AT&T now is to get more customers to sign up for that service," said Hodulik, adding that by doing so, AT&T will boost per-customer revenue and increase long-term loyalty among subscribers.