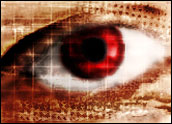 Cable and high-speed Internet service provider Charter Communications will not move forward with plans to test a service that automatically targets users with advertising based on their online surfing activity after it sparked privacy concerns.
In May, Charter announced it would launch a pilot program with partner NebuAd in which deep packet inspection technology would be utilized to serve ads that would be more likely to match a user's interests.
Even though the original pilot is being put on the shelf, NebuAd will work with Charter to develop alternative solutions, NebuAd spokesperson Anthony Laredo told the E-Commerce Times.
"Charter stated that they are still committed to providing online advertising to its subscribers that enhances their Internet experience," Laredo said. "NebuAd is working closely with all of its ISP partners to customize services and develop feature enhancements to meet their specific business needs — and ultimately deliver the best Internet experience possible to consumers. We remain committed to driving strong value to advertisers, publishers and ISPs."
Since Charter said it would test the NebuAd solution in four of its markets last month, members of Congress and privacy rights groups decried the service for being invasive and for being impossible for its users to opt out of effectively.
Hijacking the Web
Charter spokesperson Anita Lamont confirmed to the E-Commerce Times that the pilot will not go forward as planned.
Shares of Charter — which was founded by Microsoft cofounder Paul Allen and has seen its fortunes fade in recent years amid fierce competition in key markets — fell more than 2 percent in midday trading Tuesday to US$1.12.
Charter's decision to deploy the NebuAd solution drew a sharply worded letter from two key members of Congress: Rep. Ed Markey, a Massachusetts Democrat, and Rep. Joe Barton, a Republican from Texas.
NebuAd itself has been in the crosshairs of privacy groups and the media. Many of the company's top employees were hired from the controversial Claria, the firm once known as "Gator" and widely derided for helping to create the pop-up advertising industry, The Register recently reported.
'Unwanted Information'
Meanwhile, Free Press released a report last week in which it likened NebuAd's technology to wiretapping of users and the hijacking of Web sites.
Neither the users being tracked nor the Web sites they visit are aware the NebuAd solution — which uses hardware installed directly on an ISP's network — is being activated, according to the report. Free Press noted that other ISPs, including Wow, Embarq, Broadstripe and CenturyTel, appeared to already be using the NebuAd service, which causes tracking cookies and other software code to be installed on a user's machine.
"This is another example of Internet service providers inserting themselves between consumers and Web sites, which is not someplace they belong or where consumers expect them to be found," Gigi B. Sohn, president and cofounder of privacy group Public Knowledge, told the E-Commerce Times.
The service has several problems, Sohn added, including the fact that users will receive "unwanted information and advertising" and that those messages will be delivered under false pretenses.
"This is not consistent with the concept of an open and free Internet," she commented.
Going Too Far
Charter is right to delay the launch, said Markey, who chairs the House Subcommittee on Telecommunications and the Internet.
"Given the serious privacy concerns raised by the sophisticated ad-serving technology Charter Communications planned to test [in the] market, I am pleased to hear that the company has decided to delay implementation of this program, which electronically profiled individual consumer Web usage," he said. "I urge other broadband companies considering similar user profiling programs to similarly hold off on implementation while these important privacy concerns can be addressed."
The efforts of ISPs mirror and in some cases extend the attempts of many others, including search engines, Web media companies and online advertising firms, to provide more targeted and relevant advertising to users.
Privacy groups have often met those efforts with objections because they require tracking Web usage. Supporters of the services note that Web users often opt in to some programs in exchange for being able to receive more relevant marketing messages.
Privacy advocates view inserting such tracking and targeting ads at the ISP level as more problematic because those ISPs are able to directly associate Web movements with the user, eliminating a layer of anonymity when third parties are doing the tracking.
"Consumers would rather see fewer ads that are relevant to what they care about than be bombarded with message after message just being blasted out there," Greg Sterling, founding principal of Sterling Market Intelligence, told the E-Commerce Times. "But that has to be weighed against the privacy implications, and that can best be done on a case-by-case basis. If something feels too intrusive and creepy, that may be a sign it goes too far."