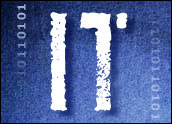 The phone of Steve Bozzo, the chief information officer at 1-800-Flowers.com, does occasionally ring in the middle of the night. If all goes as planned, however, the site's customers never know about it.
"We work hard with our partners to avoid those 4 a.m. phone calls," Bozzo told the E-Commerce Times. That doesn't mean Bozzo's days aren't filled with chasing technological solutions to business problems, of course. It just means that he spends more time looking ahead than putting out fires.
In fact, on any given day, the CIO and his team are likely found putting their Web site through rigorous testing meant to ensure it can withstand not only the daily wear and tear but also the five seasonal surges it sees around major holidays.
"We look at what we saw last year for a baseline, how well we did and project our growth, and then we give ourselves some wiggle room and then we stress it and test it to death," Bozzo said. Similar testing is done for the usability, reliability and security of the site. "On any given day, we're putting the site through any number of tests."
Bozzo's typical day is also filled with vendor meetings as the company evaluates the latest technology and the newest advances to see what makes sense for the site both now and in the future. "We're always looking to partner with vendors who can advance our business strategies," he added.
When Enough Isn't Enough
The IT department at 1-800-Flowers is also constantly looking ahead at the newest developments in online sales, said Due Marr, the vice president of e-commerce product management at the company. "The industry is constantly shifting and maturing, and we're always working on specific initiatives, whether it's how to add ratings to the site or putting up a mobile-commerce-friendly Web site."
Paul St. James, the cofounder and CIO of auction site Bidtopia, learned the hard way that when it comes to building e-commerce infrastructure, sometimes enough isn't enough.
St. James ran Bargainland, which was one of eBay's largest sellers before a decision was made to move to a new site. The company formed Bidtopia and within three months moved its high-volume liquidation auctions to the new site.
Refining Code
The new site crashed on the first day "and stayed crashed for a few days after initially," St. James told the E-Commerce Times. "I wish I could say we had all this genius foresight and saw it coming, but the reality was the plan called for a number of outlets for our products and we needed to divert all of our resources into this site."
Once the company refocused its strategies, the site began to gain a following quickly. Much to St. James' surprise, the average selling price on auctions was quickly back to eBay-like levels within three weeks, and auctions were actually receiving more bids than on the auction site.
"At first, we just threw expensive hardware at it, then we started refining the code," he recalled. Even today, the back end of the auction site goes through as many as four or five production updates every day, with a programming team constantly refining how the system works and building for the next wave of growth — based on the trend of 100 percent annual growth the company was seeing when it sold on eBay. St. James credits the .Net framework with adding significant scalability and said security has been entrusted to IBM and other third parties.
Another project underway on St. James' watch is a planned update to the user interface of the site, something that will be rolled out in coming weeks.
In the meantime, the technology issue that keeps St. James awake is how quickly he can bring robust tools to the site to enable other major sellers to list their auctions on Bidtopia. "I've got a stack of sellers waiting to start auctions as soon as a tool is available," he said. "I could build one, but we believe that if you invite third-party developers to build tools for your site, you undermine that if you do it yourself. Every day, I struggle with that question of whether to wait a bit longer."
From Bricks to Clicks
Michael McNicholas, webmaster and director of information services for PrintingForLess.com, was with the company when it first started as a traditional printer and then moved online and oversaw a six-year development project that resulted in a database management platform used to run the company.
Today, McNicholas oversees a team of eight programmers who constantly update the system and drive efficiencies.
"Most of it is about dealing with the growth and the large number of transactions we handle," he told the E-Commerce Times. The site handles abut 250 orders a day and has a customer base of about 70,000, most of whom are small-business owners and three-fourths of whom are repeat buyers from the site.
Some of McNicholas' time is now set aside for working on a redesign of the site, which hasn't changed much since 1999. "We've been focused on dealing internally with the growth, but now we're turning our attention to the public-facing part of the site."
The redesigned site will launch soon, after some testing through the Google Website Optimizer. "We want to spend some time making sure the changes do what we hope they will," he said.
The public Web site is hosted externally, but the rest of the data is kept in-house, something that gives the company additional security and performance control. "A lot of what I do is blending the technical and the tactical, looking at how we get what we want to get done and coordinating with marketing and other departments," McNicholas said. "In the end, it's all about how we use those resources we have."