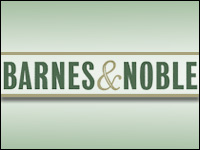 Nine months after Barnes & Noble put itself up for auction, Liberty Media made a bid for the retail bookstore chain.
John Malone's Liberty Media offered US$17 per share for a 70 percent stake in the company, making the potential deal worth over $1 billion.
Entering the E-Book World
Although the pairing of a media conglomerate and a chain of print bookstores might seem unlikely, the deal is not completely far-fetched. Barnes & Noble is using its Nook, an e-book reader, to break into the digital book world.
Amazon's Kindle is the leader in e-books and readers (in fact, Amazon recently announced they sell more e-books now than print ones), but the Nook is competitive, holding as much as a 25 percent share of the market, according to reports from Barnes & Noble.
If Liberty Media were to acquire Barnes & Noble and its Nook system, it could be able to make the e-reader a bigger player in the digital market. The company may even be interested in taking it further by adding applications and other features. Currently the Nook Color can be made to run the mobile OS Android, though its abilities are relatively limited. Further development could put it on par with digital personal tools like Apple's iPad.
It's something Barnes & Noble, seeing weakening print book sales and a poor climate for retail sales, may not be able to do on their own.
"A larger company with deeper pockets could invest more quickly and a little more aggressively to be able to compete with the likes of Amazon and Apple," said Peter Wahlstrom, a senior analyst with Morningstar.
With the acquisition, Liberty would also be able to invest in a growing market without putting in the initial capital.
"If they wanted to get into this space, they don't have to spend the time creating something from the ground up; they can buy one that's fairly well established and has some solid leadership in place," Wahlstrom told the E-Commerce Times.
Is It Enough?
It's unlikely that Barnes & Noble will let the offer slide away. The company has been for sale since August, and the only public offer of a buyout has been from investor Ron Burkle, a proxy fight the billionaire lost.
"Strategic alternatives have been going on for nine months, and there are no other bids," said Wahlstrom.
The question is whether the $17 per share that Liberty offered is a fair price. On Friday, after the bid was announced, Barnes & Noble stock jumped to $18.33 per share, a 31 percent spike for the day and up from the $9 it was trading at a month ago.
"It's certainly an indication investors are excited to see an offer, and I don't think $17 is unreasonable," Wahlstrom told the E-Commerce Times.
Analysis from Morningstar and other researchers state that Barnes & Noble could even see a little more put on the bargaining table, anywhere from the current $17 to a price in the low $20s.
It's unknown when Barnes & Noble will reach a decision.
"The Liberty Media proposal is now in the hands of the Special Committee of our board," Mary Ellen Keating, senior vice president of corporate communications for Barnes & Noble, told the E-Commerce Times.