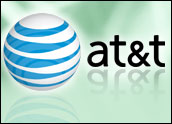 The telecommunications industry has taken another giant leap toward consolidation, with the new AT&T — created through a blockbuster merger completed just months ago — poised to buy regional provider BellSouth in a deal worth US$67 billion in stock.
The deal would create the largest single telecom company in the United States, one with 317,000 employees, nearly 70 million landlines, 54 million wireless subscribers and about 10 million broadband Internet access customers.
Control of Cingular
Perhaps more important, the merger would give AT&T complete control of Cingular wireless, which it co-owned with BellSouth, enabling it to offer branded bundles of service that include traditional and cellular phone calling as well as Internet access and services such as Web-based TV.
The merger also reunites several parts of the onetime Ma Bell monopoly, bringing together the former AT&T — the onetime parent company that had become a long-distance specialist — and two of its regional bells, BellSouth and SBC Communications, which bought AT&T last year in a deal worth $16 billion.
The deal will require regulatory approval, but despite the shrinking number of phone companies and some likely concerns about limiting choice from consumer groups, most observers believe it will be approved because phone companies can now argue persuasively that their competitors include not just other telcos, but also cable companies and Internet services firms that offer voice calling and other services.
AT&T CEO Edward Whitacre Jr. called the deal the "logical next step."
"It will benefit customers through new services and expanded service capabilities. It will strengthen Cingular through unified ownership and a single brand, and we are confident that this is a merger we can execute, based on our track record with previous integrations," he said. He also noted that the two companies have a history of working together on Cingular and Yellowpages.com.
Fourth to go Forth
Early estimates were that as many as 10,000 jobs could be lost in areas where the two companies offer overlapping service as the companies move to take advantage of what could be $2 billion to $3 billion in annual cost savings.
Other impacts were seen rippling out from telecom, including harder times ahead for telecom gear makers. One research firm downgraded both Nortel Networks and Lucent Technologies on the news, saying both had significant sales to each company involved in the deal.
The proposed deal would be the fourth major telecom merger in a year and would be larger in value than all three earlier mega-deals combined: The SBC-AT&T deal at $16 billion; Verizon's hard-fought $8.4 billion purchase of MCI; and the $35 billion wireless-focused merger between Sprint and Nextel.
While insiders have been predicting more consolidation would sweep the industry, some were surprised by the timing, since the new AT&T is still in the process of completing its own merger and re-launching its brand image with a massive marketing campaign.
"It was not unexpected, but the timing was a lot sooner than anyone thought," telecom analyst Jeff Kagan told the E-Commerce Times.
Telecoms believe scale is essential as they look to compete against a broader field of other providers, Kagan said. The timing is also important, with AT&T said to be preparing a nationwide rollout for its television service, which will be "more advanced than traditional television" and likely will send "companies like Comcast and the other cable television companies back to the drawing board to offer a better combination of services."
"The news is actually good for the industry as we hope multiple companies will compete," Kagan added. "This will keep pricing low and innovation high. We are moving into a customer-focused time as both sides compete for the entire, big bundle of services. The whole customer. That's the big challenge."
Jupiter Research analyst Todd Chanko said while the merger might appear to create a platform for delivering video, hurdles remain. "While the larger footprint and revenue-generating units provide a great base for delivering video services, there is one catch: deployment," he wrote in his blog. "Mounting any kind of reliable — and desirable — video service is harder than press releases make it seem."
Choices and Prices
More changes are afoot already. Verizon has said it is moving forward with a plan to buy the 45 percent of Verizon Wireless it doesn't already own from Vodafone, enabling it to have control over its wireless brand and setting up a head-to-head battle with AT&T Wireless, which is said to be ready to drop the Cingular brand and market all of its services under the AT&T moniker.
Also, Sprint Nextel plans to spin off its local phone calling business in coming months, creating a company called Embarq, a move that will enable it to compete with Verizon and AT&T for wireless customers.
Consumer groups continue to decry the merger trend, saying the end result will be fewer choices for business and individual phone and Internet users and, over time, higher prices.
"Congress and federal regulators need to look carefully at the lifeless competition their flawed policies have created and reject this merger," Gene Kimmelman, vice president for federal and international affairs for the Consumers Union, said.
Kimmelman predicted "higher local, long distance and cell phone prices for consumers across the country" if the deal is allowed, with those in the overlapping areas of AT&T and BellSouth's home states — from the Carolinas to Florida and across the Southeastern U.S. — feeling the brunt of the lack of true competition.