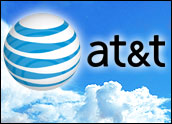 AT&T announced plans to buy NextWave Wireless in a US$600 million deal aimed at boosting its spectrum holdings as the company attempts to meet skyrocketing demand from smartphone and other mobile device users.
If the agreement is approved, AT&T will acquire NextWave's Wireless Communication Services (WCS) and Advanced Wireless Service (AWS) bands, which could help AT&T grow its 4G LTE Network and up its mobile Internet availability.
Under current Federal Communication Commission rules, WCS airwaves cannot be used for mobile Internet service, a key component of the growing spectrum demand. The rules are in place because of interference concerns with satellite radio, but AT&T and Sirius XM recently filed a joint proposal to the FCC that would enable a plan to protect satellite users and allow mobile Internet access.
AT&T said that the process to deploy the spectrum could take three years.
Under the terms of the NextWave deal, AT&T will assume NextWave's $600 million outstanding debt and pay $25 million to acquire NextWave's equity. The agreement also includes a contingent payment of up to $25 million.
AT&T declined our request for further details on the deal.
Spectrum Hungry Providers
With smartphone and tablet use on the rise, demand for fast and reliable Internet connectivity is growing at a pace that wireless providers have a difficult time matching, Rob Enderle, principal analyst at Enderle Group, told the E-Commerce Times. If AT&T and Sirius' proposal can make the WCS waves available for increased wireless mobility, it's certainly worth the effort to fix the technical problems, he said.
"There is a massive shortage of spectrum, making any that is available very valuable," he said. "This band is very close to that used by GPS, and the technology NextWave used wasn't adequate to address the problem of interference. However, this is a technology problem, and if it was impossible to fix, the FCC wouldn't have let NextWave try in the first place. AT&T feels they can fix this."
The situation could be dire enough to make the $600 million bid for the company appear reasonable, said Dan Olds, principal analyst at Gabriel Consulting Group.
"It's hard to say if the $600 million is a good or bad price for what they'd get with NextWave," he told the E-Commerce Times. "It's kind of like asking if $100 for a bottle of water is a fair price — if you're in your local grocery store, it certainly isn't. But if you've been lost in the desert for a day or two, then it might look like a pretty good deal."
Passing Grade From FCC?
AT&T has been on the hunt for additional spectrum since its bid to buy T-Mobile failed several months ago. The wireless provider maintained throughout the approval process that it needed the additional spectrum its competitor could provide, but the FCC and the Department of Justice nixed the deal on antitrust grounds. AT&T had to give some of its spectrum to T-Mobile as part of a breakup fee.
Verizon Wireless is also negotiating for more spectrum. It announced plans in January to purchase AWS licenses from SpectrumCo, which is a consortium of cable providers Comcast, Time Warner Cable and Bright House Networks.
The FCC is still investigating Verizon's move for additional spectrum, and AT&T's acquisition of NextWave will face similar regulatory scrutiny. Unlike AT&T's bid to merge with T-Mobile, however, the NextWave buy has a greater chance of passing, said Enderle.
"NextWave is failing anyway," he told the E-Commerce Times. "T-Mobile was likely blocked because it likely would have driven a merger between Verizon and Sprint to match and destroyed even the appearance of competition in the segment."