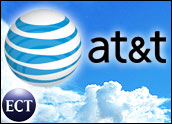 Firing what could become the opening salvo in a price war for high-speed Internet access, AT&T has launched an online-only offer that provides high-speed home Web access for US$12.99 per month.
The price is available only to first-time broadband users who are also telephone subscribers. After a year, the price will revert to market rates of about $29 per month.
Converting Dial-Up Users
Still, the price point is seen as significant because it is in the same range as many dial-up access plans. AT&T is using the bargain rate to convince dial-up holdouts to make the switch and likely believes that once they do so, few if any will go back, even if it means a few extra dollars per month.
For $12.99, users get a co-branded AT&T and Yahoo Internet service with speeds of up to 1.5 Mbps. The company, which launched a massive re-branding effort after the recent merger of SBC Communications and the original AT&T, is also offering a 3 Mbps version, known as AT&T Yahoo High Speed Internet Pro, for $17.99 per month.
The prices represent "an incredible value that will help even more consumers experience and enjoy the digital lifestyle," said Scott Helbing, chief marketing officer for AT&T Consumer.
AT&T, which has about 7 million DSL lines in service, said the promotion was available in the 13 states where SBC conducted business, including southern states such as Texas and Arkansas; Illinois, Indiana and Michigan in the Midwest; and California and Nevada in the West. SBC's only major inroads on the Eastern seaboard is in the parts of Connecticut that it services.
Pricing Power Flexed
Given the competitive nature of the high-speed Internet business, with cable companies and telecommunications firms vying for the same pool of customers, others may follow suit with lower-cost options. The deal could also spell more imminent doom for businesses that rely on dial-up subscribers, whose numbers have been plunging in recent years.
Cable companies typically charge more for high-speed service, though most cable modem access plans have higher download speeds. Still, many of those companies may be forced to react in order to avoid losing ground in the race for more business, as increasing numbers of customers choose bundles of services that include Internet access, telephone service and television services.
SBC can also offer wireless telephone services, since it owns a piece of AT&T Wireless, and portable Internet access, through a nationwide AT&T network of hotspots.
Yet some see danger for AT&T in pricing its service too low and starting a race to the bottom of the market, with quality of service, speed and other features left by the wayside. Also, attempting to compete on price alone leaves a company vulnerable to competitors who are willing to do the same.
Broadband penetration continues to climb, though analysts have said the double-digit growth of recent years will slow as the numbers grow. According to Nielsen//NetRatings, more than 42 percent of Americans now have broadband access at home, with some 60 percent of the Web site visits in the U.S. before the holiday season of 2005 coming from broadband connections.
Providers have helped sustain the growth of broadband by continually holding the line on price, Nielsen//NetRatings Vice President Charles Buchwalter told the E-Commerce Times.
"The speculation was always that the high cost of broadband would limit widespread adoption," Buchwalter said. "But carriers have responded to the growing demand for lower cost broadband, and all indications are that this trend will continue."
Building an Audience
That growth will be essential to create a market for the huge menu of high-speed services that providers plan to deliver over high-speed connections, especially on-demand movies and television shows, but also Voice over Internet Protocol (VoIP) and even interactive TV services such as e-commerce.
Telecom analyst Jeff Kagan told the E-Commerce Times that providers are eager to avoid an all-out price war. That's why many partner with Web service providers such as Yahoo, which has had a long-standing relationship with SBC, AT&T's predecessor.
"Carriers would much rather differentiate themselves with service and features rather than price," Kagan said. However, if one company has success with a bargain rate service, others might have to follow. "No one wants to fall behind on building that loyal customer base for all the services that are going to come over that line in the future."