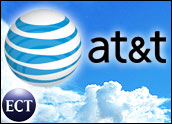 Despite the Justice Department's blessing of AT&T's US$79 billion buyout of BellSouth — the largest in a wave of mergers to alter the telecom industry over the past two years — the deal may yet face a political battle.
In the wake of the deal's approval on antitrust grounds Wednesday, the Federal Communications Commission (FCC) delayed a planned vote on the deal from Thursday to Friday, apparently to give supporters on the commission time to line up more votes to clear the deal.
Democrats on the commission are seeking concessions from AT&T and criticized the Justice Department's approval of the deal without conditions. Such large-scale mergers often are approved only if the parties agree to divest themselves of some assets, for instance by selling off some regional holdings to better balance competitive scales.
The FCC has been lobbied heavily by consumer groups and others calling for some restrictions on the mega-merger, which would create a massive telecom company that deals in everything from business services to local calling, long distance to Internet access and before long, television services.
The AT&T/BellSouth merger — valued at $67 billion when first announced but now worth closer to $79 billion due to stock valuation increases — is the largest of several to hit the telecom industry as it adjusts to new market realities, including slow growth in landline sales and long distance due to the rise of VoIP.
Focus on FCC
The combined company would provide services to 70 million local phone customers in 22 states — with heavy concentrations in the South, Midwest and West — and provide high-speed Internet access to 10 million customers. It will also have a significant business customer base.
Since the deal was announced, consumer groups have been calling for close scrutiny of the merger and concessions to account for reduced competition. However, both the BellSouth buy and last year's merger between Verizon Communications and MCI were approved with no major conditions by antitrust regulators.
Assistant Attorney General Thomas Barnett said after "thoroughly investigating AT&T's proposed acquisition of BellSouth," the Justice Department "determined that the proposed transaction is not likely to reduce competition substantially."
"The presence of other competitors, changing regulatory requirements and the emergence of new technologies in markets for residential local and long distance service indicate that this transaction is not likely to harm consumer welfare," Barnett added.
"The government has been deceived before by promises that somehow more concentration would produce more choices and competition, when the result has been just the opposite," said Gene Kimmelman, vice president for federal and international affairs for Consumers Union, which has joined with several other groups to oppose the merger.
Those groups have expressed particular concern about the fact that the combined AT&T will also own Cingular Wireless and have called for at least some of those wireless assets to be divested.
More to Come?
Regulators recognize that competition for telecommunications services come from a variety of sources now, with Web services firms, VoIP startups, cable companies and others all providing the same services that were once restricted just to telecom companies, Telecom analyst Jeff Kagan said.
"The competitive landscape is completely different today," Kagan added. "Consumers have far more choices than they did just a few years ago."
The imminent clearance for the deal — shareholders from both companies have already approved the merger and any delays at the FCC are likely to be resolved in a matter of weeks since AT&T said Thursday it was prepared to offer some concessions to make the deal go through — is seen as positive news for AT&T itself, with the company able to move on cost-savings and to leverage its new reach.
"Much of the good performance in the industry lately is about cost cutting after combining the merged companies," Kagan told the E-Commerce Times. With BellSouth coming on board, AT&T — which had previously been acquired by SBC — will have even more savings to reap.
The consolidation trend may not be over yet. Many point to the smallest of the national carriers — Qwest — as a likely candidate for acquisition. One possible scenario is for the company to be split based on geography, with both AT&T and Verizon picking up some of the company's wire-line assets.