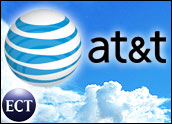 AT&T may be forced to offer more concessions to help its US$82 billion merger with BellSouth win approval from the Federal Communications Commission (FCC). The FCC remains deadlocked on the deal following the decision of a Republican Commissioner to abstain from voting.
Supporters of the merger had hoped to convince Republican FCC member Robert McDowell to vote in favor of the merger, breaking an impasse that has kept the deal from being finalized for more than two months since the Justice Department gave its seal of approval to the merger in October.
Conflict of Interest
On Monday, however, McDowell said he would abstain from voting on the merger approval, citing his past work as a consultant and lobbyist for the telecommunications industry as a source of conflict of interest.
McDowell noted that his conflict was known when he was appointed to the commission and was the main focus of his confirmation hearings before Congress. He also said he tried to convince other commissioners to "negotiate in good faith" on approving the merger without his vote.
"This state of affairs is personally disappointing to me. It appears that the lingering question of my involvement is being used as yet another excuse for delay and inaction," he said.
Democrats on the FCC reportedly agree with competitors and consumer watchdogs who want more concessions from AT&T than the telecom giant has offered to date. Those concessions include guaranteed low-cost high-speed Internet service and a price freeze on wholesale rates charged to third parties sending data traffic across the company's massive network.
AT&T has agreed to several concessions, but has reportedly balked at demands that it sell off some of BellSouth's wireless holdings and extend the wholesale price freeze for as long as seven years.
Clock and Calendar
AT&T had hoped to have the deal closed by the end of the year, but that seems unlikely unless last-minute negotiations can clear the way for an FCC vote in the next few days.
FCC Chairman Kevin Martin said he respected McDowell's decision but remained determined to bring the merger to a vote as soon as possible. The commission was set to vote at a meeting in early October, but postponed doing so at the last minute.
"My goal in recent weeks has been to ensure that the Commission acted on the transaction," he said. "The Commission is responsible for making a determination in a timely fashion. With Commissioner McDowell having made his decision, I will continue to try to work with my colleagues to bring our consideration of this merger to conclusion."
McDowell's conflict stems from his time as senior vice president and assistant general counsel of Comptel, a trade association representing telecom companies, many of whom competed against both AT&T and BellSouth.
Comptel has stated its opposition to the merger, saying it would "enhance" AT&T's "already prodigious market power," undermine competition, thwart innovation and harm the nation's economy.
Comptel CEO Earl Comstock said the sheer size of the merger raises the stakes in the decision and called for a vote.
"It is time to make a decision on this transaction," he said. "Whether it is approved or is denied is now largely a function of AT&T's willingness to address the legitimate public interest concerns raised by the largest telecom merger in history. We should know soon whether AT&T is serious about this merger or not."
As recently as last week, McDowell said he was prepared to get up to speed quickly and cast a vote; however, he said that a memo from the commission's attorneys regarding his conflict did not provide a clear answer on whether or not his conflict was significant enough to prevent him from voting.
McDowell went on to say that he worried his decision not to vote was being "used as a pawn by some to forgo meaningful and sincere negotiations. Now that I am removing that chess piece from the board, I hope that the twin pillars of sound negotiations are restored: good faith and sacrifice. The shareholders, employees and customers of the affected companies deserve speedy resolution of this matter. More importantly, so do the American people."
Final Hurdle
Since it was announced in March, the value of the deal has ballooned from $67 billion to more than $80 billion thanks to stock price increases. The deal is the largest by far of a slew of recent telecom mergers.
Because of the deal's size, consumer advocates had hoped to win some concessions for its approval from the Justice Department. That agency gave the green light to the merger in October with no significant conditions, however.
That decision reflected the new reality of the telecom landscape, independent telecom analyst Jeff Kagan told the E-Commerce Times.
"If just telecommunications companies are considered, consumer choice appears to be shrinking," he said. "That's not the case. Consumers can now get their voice and data access from cable companies, Web services firms and others. The entire landscape has changed."
Still, the ability of AT&T to charge significantly higher rates for the right to carry data across its network has sparked concerns that a two-tiered Internet will develop, with AT&T relegating some content to a technological slow lane and giving users premium access to content as it sees fit.
Congress considered legislation earlier this year that would have outlawed such a practice, but so-called net neutrality bills failed to win broad support, despite heavy lobbying by Web companies such as Google.
A deal is likely that will clear the way for the merger to be finalized, according to Kagain. "AT&T wants to move on with integration and start to realize the cost savings that are driving the deal," he explained, adding that a desire to have the deal done will provide a strong incentive to return to the negotiating table.