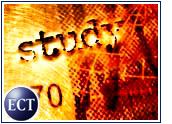 Further indicating that e-commerce is here to stay,a study released Tuesday by Andersen Consulting shows thatInternet shopping and browsing are "directly influencing" consumer spending in brick-and-mortar stores.
"This holiday season, a Web site ceases to be a nice addition or an experimental marketing channel for leading retailers," said Angela Selden, managing partner in Andersen's retail practice. "Instead, as e-tailers claim a significant share of the consumer wallet for gift purchases, it has become an imperative."
The message for traditional retailers, the firm said, is to maintain cutting-edge Web sites.
"We're no longer looking at a slow-growing trend," said Selden. "For the first time, retailers who haven't created a compelling Web destination may be blindsided by stiff competition from the Internet this holiday season."
Trust Matters
Forty-seven percent of those surveyed said they will only shop on Web sites they feel they can trust, with the top online destinations showing a mix of brick-and-click and pure-play e-tailers.
Amazon.com, eBay, BarnesandNoble.com, Toysrus.com, Yahoo! and JCPenney.com were most often cited as top picks by consumers. The top shopping categories were toys, books, clothing, music and electronics.
"Web sites that are not compelling have now met the ghost of Christmas past," Andersen North America managing partner Jeff Luker said. "For traditional retailers, this provides an additional opportunity and threat: the means to shape consumers' shopping lists — but only through capturing their interest and attention."
Online Buying Grows
The study, like several others compiled in recent weeks, predicted that a record number of Americans will shop online this holiday season. Half of U.S. Internet users plan to purchase at least one gift online, up from 36 percent last year, Andersen said.
By contrast, 13 percent of those surveyed said they have no intention of buying any gifts online this year, down from 33 percent in 1999.
Approximately 88 percent of shoppers said they will spend as much or more as they did last year buying holiday gifts online, according to the study. About 39 percent said they will increase their online purchases over last year, and 11 percent said they would buy more than half their gifts over the Internet.
High-End E-tail
Consumers are also buying more expensive items online. Nineteen percent of survey respondents said they plan to buy gifts priced US$200 or more over the Internet, with 6 percent saying they will buy gifts worth $500 or more online.
However, other studies have hinted at a slowdown in sales as the holiday shopping season nears a close. A survey from Goldman Sachs and PC Data Online released Monday found that online sales, after a strong start in November, slowed during the first full week of December.
Wireless Web
The next battleground for consumer hearts will be mobile commerce, or m-commerce, according to Luker. Six percent of those surveyed said they used wireless devices to buy gifts online, up from 2 percent last year. Another 27 percent said they would consider using handheld computers or other wireless devices for holiday purchases if they offered the accessibility and product selection of the Internet.
"As consumers become increasingly comfortable with m-commerce, the numbers of shoppers using wireless devices will expand dramatically," Luker said. "M-commerce holiday shopping will be a greater factor next year, and retailers need to begin planning now for that shift."
Andersen conducted online surveys of 1,967 U.S. residents, aged 18 and older, who had shopped over the Internet.