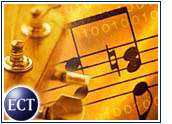 Music and video retailer Tower Records has scored the latest victory for brick-and-click stores on the Net, edging out Internet heavyweight Amazon.com as the top online music seller in Forrester Research rankings released Tuesday.
Forrester said that the first-place showing by Tower — which has aimed to use its physical brand to bolster its Internet presence and operations — was driven in part by an "excellent checkout process that includes an easy-to-find privacy policy and optional registration."
Forrester conferred a 67.05 rating upon Tower, just ahead of Amazon's 66.54, in the PowerRankings index, which gauges e-tailer performance on a 100-point scale across a host of different categories. Forrester said Amazon's sluggish rankings on customer service effectively shut it out of the top spot.
Rounding out the top four were BarnesandNoble.com (64.32) and CDNow (63.57).
Quick Response
To compile its PowerRankings of leading U.S. e-commerce sites, Cambridge, Massachusetts-based Forrester surveys consumers about their transaction experiences and conducts independent shopping tests. Approximately 20,000 online buyers were polled for its music seller survey.
In addition to its above-average checkout process, Forrester said that Tower's clear inventory information and quick phone responses helped propel it into the lead. Tower had finished fourth in Forrester's spring online music seller rankings.
In Forrester's breakdown by category, Tower ranked first in delivery and transaction efficiency, while Amazon won in the cost, features and usability ratings.
Breakdown by Category
"Once again, Amazon.com battled a tough challenger and came up just a bit short," said Forrester senior analyst Tom Rhinelander. "The redesigned Tower Records site provides a slightly better shopping experience."
Tower's victory was "no doubt aided by Amazon's slow customer service responses and the company's decision to bury its support phone number and privacy policy," he added.
However, Internet bellwether Amazon does offer the most features, noted Forrester, including the ability to ship to multiple addresses in one order and the inclusion of a wish list as well as a gift finder.
E-tail Obstacles
Despite Tower's strong showing, Forrester warned that its slim lead could "evaporate" if the retailer does not address its erratic e-mail response times and implement shopper-friendly features such as customer reviews.
As for BarnesandNoble.com, Forrester said that the site could challenge for the lead if it makes a few tweaks, such as implementing consistent navigation and allowing shoppers to cancel unshipped orders online.
Frequent Runner-Up
Tower dominance in the music category means that Amazon currently only holds the top ranking from Forrester in the Toys & Games department.
Last month, the retailer was bested by Buy.com in the electronics rankings, by Borders in the bookseller department and by Express.com in the movies category.