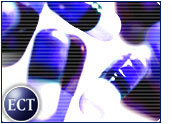 Internet drugstores have had a tough time finding a cure for sluggish sales and weak consumer adoption rates in their sector.
While the overall prescription drug industry has seen its annual earnings climb into the tens of billions of dollars and is expected to post skyrocketing growth figures, online pharmacies have had trouble capturing a significant piece of the lucrative market, in partbecause of the number of commercial hurdles Web drugstores face.
"Retailers like Rx.com and PlanetRx.com thought they could steal away someof the mail-order prescription business and be viewed from an insuranceperspective as a mail-order provider," Forrester analyst Elizabeth Boehmtold the E-Commerce Times. "They couldn't take advantage of that, so it was much more challenging to offer the convenience play to consumers that mail order could offer."
Among the stumbling blocks to the success of online pharmacies cited by industry watchers include the challenges in winning patient confidence and altering purchasing patterns, and competition with ubiquitous brick-and-mortar drugstores and establishedmail-order companies.
Indeed, the closure of some high-profile pure-plays like Rx.com and PlanetRx.com are proof of the daunting conditions that exist in this market.
Purchasing Patterns
A report released earlier this year by GartnerG2 illustrated how difficult a proposition selling prescription drugs over the Internet has shaped up to be.Among its findings, the research group estimated that only 6 percent of U.S. consumers will buy health-related products online this year.
The study said that one of the biggest pitfalls faced by onlinedrugstores — which often rely on the sale of health and beauty products tobolster their bottom line — is their misconception of Internet-based buying trends.
"Unlike traditional pharmacy shoppers, online buyers 'destination shop' –they go online, purchase what they want and get off, with little inclinationto hang around and browse," said GartnerG2. "This behavior pattern limitsthe retailer's ability to generate impulse sales on the Web."
Entrance Exam
Boehm also pointed out that many consumers find it difficult to navigate theonline transaction process.
"It's hard for a consumer to place an order online," said Boehm. "They're not used to entering their prescription information online and figuringout what the insurance information on their card is."
Boehm added: "One of the biggest challenges has been their inability to offer the convenience on something that is time-sensitive when a consumer wants a strong degree of assurance that this is the right product."
Missing Link
Online drugstores have also stumbled in their efforts to obtain contracts with pharmacy benefit managers (PBMs), which are responsible for processing insurance claims and prescription payments for clients with large numbers of customers.
"Without these contracts, consumers have no compelling reason to make use of an online pharmacy for prescriptions," said GartnerG2.
Moreover, Boehm said, PBMs are already the top sellers ofprescriptions on the Internet, making it all the more unlikely that theywould hand their business to outside retailers.
One of the biggest PBM competitors that online drugstores must square off againstis Merck-Medco, a subsidiary ofpharmaceutical heavyweight Merck & Co. (NYSE: MRK) that operates its own Website. The company recently reported that it has generated roughly $1 billionin revenues from its online presence since its launch.
Giant Foes
"There are a few reasons why Medco and the other mail-order drug companiesgrew so fast," said Humphrey Taylor, chairman of The Harris Poll for Harris Interactive. "They offered substantial discounts over drugsbought at the pharmacy and an increasing number of health plans pushed it asa way to save their costs as well to save their members' costs," Taylor said.
In addition to PBMs, health plans also pose a significant threat to theviability of online drugstores since they are able to control whichpharmacies are part of their network.
"They want to drive to a single mail-order provider because that's wherethey're able to negotiable the best rebates by consolidated demand," saidBoehm.
Around the Corner
By comparison, consumers are finding that convenience with brick-and-clickplayers, which are showing strength with online prescription-fillingcapabilities that allow consumers to place an order over the Internet and goin-store to pick them up.
In addition to shoring up their online presence, some of the biggest retailpharmacy chains have also undertaken massive real-world expansion plans,which will make it all the more difficult for online drugstores to gainground with potential customers.
"Consumers don't flock online to buy drugs because it's not hard to go to apharmacy," said Boehm. "Some statistics have shown that the average consumerlives within 5 miles from a pharmacy and, if you live in an urban area, they're everywhere."
Brick Critical
While other Internet-based pharmacies have been unable to sidestep suchoperational pitfalls, Drugstore.com(Nasdaq: DSCM) maintains that it will be in business in years to come andhas set its sights on profitability by 2004.
Drugstore.com president and CEO Kal Raman told the E-Commerce Times in October that his company plans to meet its goal without merging with or being bought out by a brick-and-mortar company.
However, analysts say, Drugstore.com has only been able to stay in the game because of its ongoing partnership with retail giant Rite Aid (NYSE: RAD). The deal, which is part of a 10-year agreement in place since 1999, gives Drugstore.com access to Rite Aid's PBM contract and allows online users to pick up prescriptions at one of the chain's physical stores.
"As far as prescription drugs go, the partnership with RiteAid is criticalto Drugstore.com, unless they were to build a major partnership with PBMs orhealth plans," said Boehm.