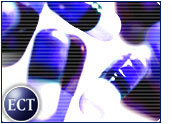 Drugstore.com (Nasdaq: DSCM) said Tuesday that sales grew and expenses fell during the third quarter, helping the e-tailer to post a loss of about US$15 million, less than half of the financial loss it recorded for the same period last year.
The loss of 23 cents per share beat most Wall Street expectations. Analysts were calling for a loss of 27 to 30 cents per share.
Drugstore.com said it burned $12 million in the quarter ended September 30th, leaving it with $88 million in cash on hand. While Drugstore continues to improve results quarter by quarter, its target date for pro forma profits is 2004.
"It's very hard for me to see how they could make it to 2004 as a standalone company, given their current burn rate and slowing growth," Morningstar.com analyst David Kathman told the E-Commerce Times. "Their best chance for survival is probably some sort of partnership with a brick-and-mortar chain."
Remaining Upbeat
Drugstore.com president and chief executive officer Kal Raman said the e-tailer achieved the third quarter results "by implementing innovative technology, spending less and consistently providing a great shopping experience for our customers."
Shortly after the September 11th terrorist attacks on New York City and Washington, D.C., Drugstore.com reiterated its third-quarter guidance, saying the events would have minimal impact on its earnings.
For the quarter, sales increased 32 percent over the year-earlier period to $35 million, as average order size grew to $66.
Thanks to a 42 percent cut in expenses, due largely to lower marketing costs, Drugstore.com boosted its gross profit margin to $6 million.
All Aboard
Drugstore also said it added 150,000 new customers in the quarter, bringing its total to 2.1 million. The quarter also saw Drugstore mail its first catalogs and implement a phone order service for the first time. The company did not break out sales from those initiatives.
Looking ahead, Raman said Drugstore.com expects to lose another $19 million in the fourth quarter, on sales of $40 million to $41 million.
Kathman said the likelihood of Drugstore obtaining additional outside financing is remote, making a partnership or acquisition its best hope for survival.
Wellness Factor
At the time of its official launch in February 1999, Drugstore received the first of multiple cash infusions from Amazon.com (Nasdaq: AMZN), which sends customers to Drugstore.com through its health and beauty tab.
If Drugstore.com can hang on, it should benefit from a thinning field of competitors. Earlier this month, HealthCentral, the parent of Vitamins.com and WebRx.com, filed for bankruptcy protection.