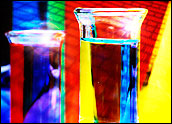 Pure-play e-tailer Drugstore.com (Nasdaq: DSCM) said Friday that the September 11th terrorist attacks on the U.S. should not hurt its third quarter financial results.
Bellevue, Washington-based Drugstore.com also said it remains confident that it can achieve profitability before running out of cash. Drugstore.com has forecast it would be in the black by 2004.
"Following the tragic events that took place last week, we reduced our short-term marketing plans due to the understandable shift in public attention," Drugstore.com president and chief executive officer Karl Raman said.
As a result of the marketing cuts, Drugstore expects to acquire fewer new customers this quarter than had been previously forecast.
Still on Track
However, Raman said, Drugstore is "on track to meet the revenue guidance" it laid out when announcing second-quarter results. Drugstore had said then that it would lose between US$17 million and $18 million in the current quarter on $34 million in sales.
Drugstore said it issued the guidance update in response to inquiries from "a number of investors."
Full quarterly results will be released in late October.
Search for Answers
The reassurance from Drugstore.com comes as e-commerce searches for signs of how far-reaching the impact of the attacks on New York and Washington will be.
As Americans closely followed the latest news developments, many analysts predicted a short-term shutdown of consumer spending. More solid information on Internet spending and usage is expected in early October, when monthly tracking data is released by several research firms.
Auction giant eBay (Nasdaq: EBAY) has said it will meet its financial goals for the third quarter. On the other hand, several travel sites, including Expedia (Nasdaq: EXPE) and Priceline.com (Nasdaq: PCLN), said they will see short-term declines in earnings and revenue.
The Internet travel firms expect a slow recovery as the airlines work to win back public confidence in air travel.
Outlook for the Economy
Gauging the longer-range implications of the terrorist attacks may be more difficult, as many economists believed the U.S. economy was already heading into recession.
Some forecasters have already begun to lower expectations for the all-important fourth quarter, which includes the holiday shopping season.
Meanwhile, Drugstore.com also said that one of its board members, Rite Aid president and chief operating officer Mary Sammons, has resigned. Sammons cited time constraints in her decision.
Drugstore.com said she would not be replaced immediately.