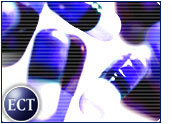 Whatever the future holds for online prescription drug sales, Drugstore.com (Nasdaq: DSCM) is standing by its predictions of profitability by the year 2004, even after another quarter of reported losses.
In fact, president and chief executive officer Kal Raman told the E-Commerce Times this week that his company refuses to accept the financial medicine that skeptical observers are prescribing: merger with or acquisition by a brick-and-mortar company.
Industry analysts can find arguments both for and against this optimism about the struggling company's future.
In the current climate, rampant anxieties about the spread of anthrax and other diseases have brought a flood of activity to Drugstore.com and other online pharmaceutical sites, as people seek out information and attempt to stock up on antibiotics.
This same nervous atmosphere, however, could bring further perils to an already shaky retail climate, as customers become leery about receiving items — drugs included — through the mail.
Standing By Projections
Drugstore.com officials point out that their 2004 profit prediction was made well before the recent terrorist attacks and ensuing panics, but even after September 11th, they stood by their guidance for the third quarter, calling for more short-term losses.
Shortly after Tuesday's third-quarter earnings report — showing a loss of about US$15 million — Raman said he remains adamant that his company will become profitable while remaining a standalone business.
"We believe we have the cash on hand ($88 million) and the business model in place to take us to profitability," Raman said. "We stand by our projections, and we strongly believe we are going to make our goals for profitability in 2004."
Good Trajectory
He said his optimism is fueled by growing sales and falling expenses. For the quarter ended September 30th, sales rose 32 percent over the year-earlier period to $35 million and average order size grew to $66. Lower marketing costs helped cut expenses by 42 percent, the company said.
The reported $15 million loss for the quarter — a drop of 23 cents per share — was less than half the loss posted in the same period last year, and actually beat Wall Street expectations.
Raman also credited his company's ongoing partnership with brick-and-mortar drugstore chain Rite Aid (NYSE: RAD) for helping it fend off challenges from other online pharmacies that have since fallen by the wayside. As part of a 10-year agreement in place since 1999, Drugstore.com customers are able to order prescriptions by mail, or can pick them up at one of Rite Aid's 3,800 stores, which Raman said allows for more personal service.
Looking strictly at the quarter-to-quarter improvements, some analysts say there is a basis for Drugstore.com's long-term projections.
Half Empty or Half Full?
"Based on their recent quarterly growth, it's very conceivable that they would be able to meet their goals," Morningstar.com retail analyst Amy Arnott told the E-Commerce Times, prior to the release of the most recent earnings report.
Others are more skeptical. Morningstar e-commerce analyst David Kathman said Drugstore.com will likely have to form operational partnerships with or become acquired by a brick-and-mortar company, much like what is happening in consumer electronics.
Kathman noted that one of Drugstore.com's principal investors, Amazon.com (Nasdaq: AMZN), has itself been forced to turn to traditional retailers, such as Circuit City (NYSE: CC) and Best Buy (NYSE: BBY), to help it sell electronics.
"In this area, I'm somewhat skeptical of any e-commerce company that looks to survive and plans to remain a pure-play Internet company," Kathman told the E-Commerce Times. "There is a role for online prescriptions, but I'm not sure anyone can survive selling them completely online."
More Obstacles
In recent months, the stock market has sided with the skeptics. Drugstore.com stock, which reached $70 a share on the day of its July 1999 initial public offering (IPO), closed Wednesday at 90 cents.
In addition to winning over investors, there are other obstacles that Drugstore.com must surmount. The company faces a serious challenge from the sites of major pharmaceutical companies with an offline presence.
Elizabeth Boehm, a healthcare e-commerce analyst with Forrester Research, said a prime example of this is MerckMedco.com, operated by an independently managed subsidiary of pharmaceutical giant Merck (NYSE: MRK).
Merck-Medco is what is known as a pharmacy benefits manager (PBM), meaning that it serves clients with large numbers of captive customers, such as employee benefit plans. Many of these customers wind up using the Merck-Medco site to order their prescriptions.
Battle for Prescriptions
Merck-Medco recently reported that its site has generated $1 billion in revenues since its inception.
"Drugstore has a much broader product range than [Merck-Medco], which includes some high-margin specialty goods," Boehm told the E-Commerce Times.
"But they have much more trouble winning prescription business because it's a hassle for consumers to enter all of their prescription information into the site," she added, "and insurers and PBMs are trying to funnel most mail business through existing mail-order channels, like Merck-Medco."
Mail Scares Could Hurt
Boehm said another potential problem is that concerns about biomedical hazards being spread through the mail could impact businesses that depend on postal orders.
"With the recent anthrax scares, consumers might be less excited about ordering anything through the mail, much less their health products," Boehm said.
"With the exception of an apparent boom in Cipro sales online, current events may have a particular rough effect on the mail sector of the economy."
Dealing With the Times
Raman said that his company, like most that sell prescription drugs, is indeed having problems keeping up with demand for Cipro and other antibiotics.
In addition, sales of first-aid kits, traditionally sold mostly in summer months, have jumped 150 percent since September 11th, and sales of sleep and digestive aids have also spiked at Drugstore.com.
While he stressed that the company's financial projections were made long before the terrorist attacks, Raman said times like these demonstrate the value of sites like Drugstore.com, as consumers look for information to quell fear. He said that between 4,000 and 5,000 people have requested help from the site's health information pages since September 11th.
"I really wish it didn't happen, but we are doing what we can to educate people — not just to sell products," Raman said. "We're not interested in cashing in on this."