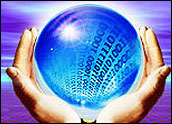 As they gear up for what is expected to be a crucial fourth quarter, e-tailers are anxiously examining the ongoing third quarter for signs of what awaits them in the future. Specifically, many observers are focused on the health of online travel and retail firms, because the travel sector in particular has dragged down the overall economy in the past year.
But despite worries, industry analysts say the third quarter of 2002 has been holding up well for e-commerce, even though many potential shoppers are on vacation and away from their computers.
Travel Sector Vulnerable
According to Yankee Group program manager Paul Ritter, bad news plaguing the travel industry during the third quarter could impact the fourth. "The online travel sector may not fare as well during the fourth quarter in terms of badly needed revenue growth for a number of reasons," Ritter told the E-Commerce Times.
He pointed to recent developments that could reduce online travel revenue, including airline bankruptcy filings, new charges imposed for excess baggage such as golf clubs, moves by some carriers to offer food and beverages only to higher-fare customers, and reduced availability of corporate fare discounts.
All of these factors could put a damper on consumer and business travel bookings heading into the fourth quarter, he said.
Retailers Holding Up
However, setting aside turmoil in the travel sector, the third quarter has been relatively kind to e-tailers, and companies are preparing to build momentum as the year draws to a close. Ritter noted that large e-commerce players, including Amazon.com, Target, Wal-Mart and JC Penney, are gearing up to spend significant amounts of money on advertising campaigns during the fourth quarter, with its crucial holiday shopping season.
"Overall, e-commerce sales in Q3 have given hope to the retailing sectorthat a recovery in revenues, driven by increased consumer spending, willcontinue throughout the rest of the year," Ritter said.
According to Forrester research director Kate Delhagen, overall e-commerce sales have held up well in the third quarter, despite problems affecting the travel industry and reported drops in consumer confidence levels.
Solid Summer
Delhagen noted that the first two quarters of 2002 were very strong online, each garnering about $20 billion in revenue, and she added that travel represented a healthy percentage of that amount. She said the third quarter is usually the least stellar of the year because people take summer vacations and conduct fewer transactions online.
"However, based on early readings from some companies, July and August were solid online, and I expect September to be good as well — barring unforeseen events," Delhagen told the E-Commerce Times.
According to Delhagen, e-commerce remains on track to meet or beat Forrester's projection of US$72 billion in online retail sales during all of 2002. In fact, the research firm has projected that the e-commerce market in the United States, although it will not boom at the rate of the past five years, is poised to reach $217.8 billion by 2007.
Focus on Q4
As for this year, analysts agreed that Q4 — not Q3 — will be the one to watch most closely.
The Yankee Group's Ritter said the fourth quarter looms as "one of the most pivotal periods for online spending in the past several years." According to Ritter, the period will prove crucial to the long-term fate of online retailers and travel sites — which in turn could significantly influence the overall economy.
"If both the online retailing and online travel sectors fare poorly in Q4, that will foreshadow unpleasant consequences on the U.S. economy in early 2003, and may mean the end of many retailers and travel-related companies that are teetering on the edge right now," he said.