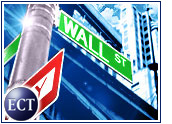 Online brokerages need to broaden their product offerings, maintain links with the brick-and-mortar world, and more effectively target their clients in order to make it through the economic downturn unscathed, according to analysts.
That has been the thinking at E*Trade (NYSE: ET), which has moved into the mortgage, consumer loan and ATM businesses, in addition to expanding its geographic reach in recent months. In December, E*Trade raised its earnings forecastfor 2002, saying branching beyond its roots in trading was helping to lift revenues.
E*Trade "did pretty well in terms of diversifying and preparing for hardtimes," Jupiter Media Metrix senior analyst Robert Sterling told the E-Commerce Times.
Fees from ATM transactions and the establishment of "E*Trade Zones" or service centers in select Target (NYSE: TGT) retail stores turned into results for the last fiscal quarter that "weren't nearly so negative as most of the other online brokers," Sterling said.
Pure Plays Lag
Overall, companies like Charles Schwab (NYSE: SCH) andCanada's TD Waterhouse that got into online banking as a side business totraditional brokerage operations are in good positions, whilepure plays like Datek Online are not doing as well, Sterling said.
Other Internet brokerages are allying themselves with partners to strengthen operations. CSFB Direct, the former DLJ Direct, is in the process of being bought out by Bank of Montreal, and National Discount Brokers was purchased by online broker Ameritrade (Nasdaq: AMTD).
Consolidation Time
Analysts expect to see further consolidation in the online brokerage marketplace in 2002. "There are a lot of little guys out there — dozens, if not hundreds," said Sterling. "I wouldn't be surprised to see a lot of them being acquired."
Customers also like to see a brick-and-mortar facade to an onlinebrokerage, the analyst said. E*Trade's alliance with Target is an example of that, and it is helping to gain the brokerage familiarity and trust with consumers, Sterling said.
Offering different levels of customer service — for example, allowinginvestors with more money to access higher-level service representatives — is one way of tailoring products to different customers. Technology makes it possible for brokers to offer a whole range of services online, analysts say. The trick is to look at the investor as atarget customer for a variety of services, including mortgages, bank accounts and other financial services that can be tailored to meet individual needs.
Making the Cut
Sterling also likes investment providers that charge monthlyfees for allowing investors to trade. ShareBuilder, for example, chargesUS$12 a month for an unlimited number of trades in any of a number ofstocks.
By aggregating trades, "they're able to offer that at an extremely lowcost to their subscribers," Sterling said.
Now that the stock market boom has turned to bust, all of the online anddiscount brokerage firms have had to rethink their value proposition. With trading volumes at relatively anemic levels, it is more difficult to stay in business with discount commissions alone.