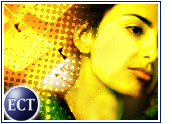 The Internet landscape will soon be populated by more women than ever before, but will be littered with even more dot-com casualties, according to a new report from the Yankee Group.
The Boston, Massachusetts-based consulting firm also believes that 2001 will see more government regulations to protect users' privacy online and an ongoing decline in online advertising sales.
"We will continue to see fewer players in the online world, as consolidation and lack of funding take their toll," the firm saidin its "Internet Market Strategies Predictions 2001" report.
Women Ascend
"In the coming year, women will increasingly dominate the online consumer population, with more women than men joining the online population," the report said.
Capturing women's attention — and their dollars — will be critical for e-tailers who want to survive the shakeout. A study released last week by Greenfield Online found that women have made a higher percentage of online purchases than men for two quarters running.
In addition, the Greenfield report found that sales to women outnumbered sales by men by 2 percent during the third quarter of 2000.
Privacy Enforced
Despite the reluctance of online businesses to accept the imposition of legal privacy protections, the Yankee Group predicted that by the end of next year, more government regulations will be put into place to protect online consumer privacy.
The new regulations will come after increased pressure from consumer privacy advocacy groups and consumers, who will be looking for ways to protect their personal information online, the firm said.
The big losers, if the government steps in, will be the businesses who have to foot the bill for implementing the privacy measures and those companies that will no longer be able to sell lucrative customer lists with ease. Businesses that fail to protect consumer information are likely to face expensive lawsuits, according to the Yankee Group.
Internet-related privacy lawsuits have already started to crop up. For example, brick-and-click toy retailer Toysrus.com is facing several lawsuits alleging that it shared personal consumer information with third parties in violation of the company's privacy policy.
No Free Ride
Another prediction is that most free Internet service providers (ISPs) will close shop in the coming year.
"Despite continued consumer demand, free ISPs will struggle to survive due to the challenges associated with generating revenues based on advertisements. Only those free ISPs that are able to up-sell their subscribers to more profitable models will survive," the report said.
The past few weeks have seen the demise of several free ISPs, including AltaVista, which cut off free Internet access for 3 million users because the company that provided it — 1stUp.com — went belly-up.
Yankee said the future will see a number of fee-based private ISPs come to life as established companies work to offer customers branded Internet access.
Ad Revolution
The continued decline in the growth rates of online ad spending will lead to a consolidation among ad agencies, according to the report. The result will be fewer but larger agencies that are capable of offering their clients a range of services.
One crucial service that ad firms are likely to turn to next year will be measuring the effectiveness of both online and offline advertising campaigns. According to the report, "the client's demand for accountability in the online channel will expand to include offline media."
Notably, however, not everyone sees Internet advertising in a decline. A report released in October by the Internet Advertising Bureau and PricewaterhouseCoopers found that Internet ad spending is on track to see revenues of US$8 billion to $10 billion this year. Last year, companies spent $4.6 billion on online advertising.
Corporate Portals
The future will also bring online content providers partnering with businesses to develop customized content management applications, Yankee said.
The prediction is already starting to come true. On Thursday, Internet powerhouse Yahoo! announced that it is partnering with Andersen Consulting to deliver customized corporate portal solutions. The two companies partnered earlier in the year to design a customized portal for the state of North Carolina.
IBM is also working in the corporate portal arena. Big Blue has joined forces with Verity to integrate IBM's corporateportal offering with Verity's knowledge retrieval applications.
E-Business Multimedia
Lastly, streaming media will move from an entertainment application to become a business productivity tool, Yankee Group predicted.
This shift will occur because the increased penetration of broadband will make it possible to deliver a wide array of productivity-oriented material — including distance learning, teleconferences, and on-demand infomercials — that cannot be delivered economically through traditional media such as television or radio.