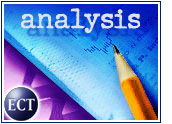 A latecomer to the dot-com stage, discount e-tail site BlueLight.com is dancing as gracefully as it can through its first holiday season, sidestepping technical glitches caused by the seasonal shopping boom while displaying a variety of marketing moves that are drawing in more shoppers.
A report released Friday by Jupiter Media Metrix listed BlueLight as the seventh fastest growing online retail Web site. BlueLight received 357,000 unique visitors during the week ended December 10th, a 31.7 percent increase over the previous week.
The site — launched this summer with backing from Softbank and brick-and-mortar giant Kmart — is trying to prove that it is better to be best than first on the Web. Nonetheless, BlueLight has run into its share of red lights along the way.
Skip the Bots
For example, although BlueLight has not been hit with the service outages suffered by Internet giants eBay and Amazon.com, the shopping frenzy over Sony PlayStation 2 (PS2) game consoles did pose a something of a technical problem for the company.
Demand for the PS2 consoles — which were produced by Sony in limited numbers due to a parts shortage — caused a traffic slowdown at BlueLight, as well as other Web sites.
BlueLight spokesperson Dave Karraker told the E-Commerce Times that after the Kmart-owned Web retailer started offering PS2s for sale via "virtual bluelight specials" for short times and in limited quantities, consumers started sending "bots" (automated searching agents) to the BlueLight site, causing the site to slow down.
"There were people camping out on the site waiting for the special to come up," Karraker said. "After that, any time a PS2 went up, we got attacked by bots and our site became sluggish. So we started work on disabling the bots."
Audience Preservation
Though BlueLight was able to get around the bot debacle last week, maintaining its customer base proved more costly than expected in early December.
After Spinway.com, the provider for BlueLight's Internet access service, went out of business on December 1st, BlueLight said that it was buying select assets from Spinway to prevent the potential loss of over 5.2 million customers during the holiday season. Spinway's membership base had been formed in less than a year.
As part of the acquisition, BlueLight hired 30 Spinway employees to operate the free Internet service provider (ISP) as an independent BlueLight unit. BlueLight did not say whether it will maintain the free ISP service after the holidays are over.
Free ISP Complications
Complicating the deal was the fact that Internet powerhouse Yahoo! had inked an agreement with Spinway in July to sell content and Internet access bundles to the portal's retail partners, including Barnesandnoble, Costco and Spiegel.
Ironically, those three retail giants had to pay BlueLight to keep their free ISP customer accounts open after Spinway sold its assets.
BlueLight's mixed results with its free Internet access experiment are not uncommon — in fact, free Web access has been a marketing minefield for e-tailers. While providing free access is likely to increase the number of visitors to an e-commerce site, it is also expensive.
Playing the Kmart Card
BlueLight's strongest card this holiday season is not free Internet access, but rather its relationship with retail giant Kmart. More than one analyst has commented that Web stores with critical connections to established brick-and-mortar stores are taking the e-commerce lead from pure-play e-tailers.
According to the latest survey from measurement firm Nielsen//NetRatings, brick-and-click operations saw a 103 percent surge in traffic after the beginning of the holiday season, compared to 77 percent growth for pure-play e-tailers.
The NetRatings report echoed findings in a survey by Active Research, which also found brick-and-click outfits to be the greatest beneficiaries of this year's holiday season.
According to the survey, 45 percent of consumers buying over the Internet this year are making their first online purchases ever, with most from that group saying that they chose to buy from stores that have a physical presence as well as a Web site.
Broad Promotion
BlueLight calls its marketing strategy "sticky bricks," which means the company aims to capture new business both online and off.
Because of the Kmart connection, BlueLight has a direct line to all of the shoppers who frequent the second largest retailer in the United States. Kmart's 2,165 U.S. stores hauled in US$2.58 billion in sales in July of this year alone.
Bluelight is being heavily promoted in Kmart's weekly circulars and in more than 2,000 Kmart stores across the country.
However, not only is BlueLight benefiting from the name recognition and cross-marketing advantages Kmart provides, the e-tailer has financial backing from the traditional store.
Dollar Signs
Kmart formed BlueLight in December 1999 as a stand-alone e-commerce operation, with Softbank taking part in a $62.5 million first round of financing. BlueLight then announced in August that it had received $80 million in second round financing from Kmart and Softbank.
Kmart executives told financial analysts that the company will spend $2 billion during the next year to get its brick-and-mortar stores and its Internet venture on the same technology page.
BlueLight said at the time that it would use the capital to fund day-to-day operations, but Karraker told the E-Commerce Times that the discount e-tailer could venture to acquire other companies as well.
The new funding came as a yet another plus to BlueLight at a time when capital continued to evaporate for many an Internet retailer. As the shakeout continues, BlueLight is positioned to leverage both its solid brick-and-mortar backing and its Web savvy.