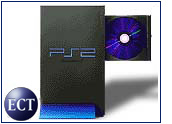 The frenzy over locating Sony PlayStation 2 (PS2) video game consoles is fostering an online uproar, causing the police in the United States and Canada to work overtime to stop fraudulent Internet sales.
Elsewhere, Web retailers are putting in long hours resolving technical problems caused by heavy traffic from holiday shoppers and Internet searching "bots" trying to find the popular product.
Demand for the PS2 consoles, which were produced by Sony in limited numbers due to a parts shortage, has reportedly caused several Web sites to experience slowdowns –including Web giants Amazon, BlueLight.com and BestBuy.com.
BlueLight.com spokesperson Dave Karraker told the E-Commerce Times that after the Kmart-owned Web retailer started offering PS2s for sale via "virtual bluelight specials" for short times and in limited quantities, consumers started sending "bots" (automated searching agents) to the BlueLight.com site, causing traffic slowdowns.
Said Karraker, "there were people camping out on the site waiting for the special to come up. After that, any time a PS2 went up, we got attacked by bots and our site became sluggish. So we started work on disabling the bots."
Selling Air
Bigger problems face law enforcement authorities tracking down the Net scam artists who have turned PS2 Mania into a lucrative dot-con game.
On Monday, the Royal Canadian Mounted Police announced that they had arrested 20 year-old New Brunswick resident Scott Byers for defrauding online shoppers hoping to buy the scarce product. The defendant is accused of selling PS2 consoles through two Web sites — PS2storeusa.com and PS2storecanada.com — but never delivering them.
So many customers had complained about Byers' operation that the Canadian and the U.S. Better Business Bureaus issued an international warning about the sites last week.
Warning Light
The Canadian Council of Better Business Bureaus (CCBBB) said that it was receiving up to 20 calls a day from customers who complained that they had paid hundreds of dollars for the game consoles, but never received them. As of Monday evening, both of Byers' sites were shut down.
"Some parents abandon common sense when they're on the search for hard-to-find popular toys, and scam artists know this. Over the years, BBBs have reported similar surges in fraudulent offers connected to the sale of Beanie Babies, Cabbage Patch dolls, and other in-demand toys," said Ken Hunter, president of the U.S.-based Council of Better Business Bureaus.
Both of the sites advertised that they had "a large supply" of the consoles in stock. The BBB said, however, that according to Sony Computer Entertainment Canada, any commercial Web site claiming to have thousands of the Sony PS2 products for sale is making a "bogus claim."
California Scam
In a similar case, officials in California have launched an investigation into a Web site called Gametek that allegedly took orders from 2,500 customers for PS2 systems and never delivered them.
The police became involved after online payment service PayPal said its consumers were complaining that they had never received their game consoles.
"Gametek apparently has been receiving numerous orders for Playstation 2 Systems. As of this date, they have no Playstation 2 Systems to ship and the probability of them receiving the games prior to, or even after the promised shipping dates is not likely," a message posted on the Fountain Valley Police Department's Web site said.
The investigation is being conducted by the Fountain Valley Police Department, the Palo Alto Police Department and the United States Postal Inspector's Office.
Family Matters
Individuals are not the only ones being taken in by PS2 con artists. A family-oriented Internet service provider (ISP), Families On Line (FOL), also believes that it was scammed into offering the popular game consoles for sale through its Fort Lauderdale, Florida-based site, by a supplier who promised to supply the consoles to the ISP by late November.
However, despite receiving orders for over 9,000 PS2s, Families On Line chief executive officer Mark C. Thurman said, "To date and despite numerous attempts, promises and stories, we have not received the units as represented."
Thurman added, "We have already taken steps to involve the Fort Lauderdale Police Department Economic Crimes Unit and will further ask assistance from the Federal Trade Commission in dealing with the parties responsible for placing us and our loyal customers in this position."
Commenting on the recent holiday shopping boom, PC Data Internet analyst Cameron Meierhoefer said that "the market for 'hot' items such as Playstations favors online retailers [over traditional stores], because it's convenient and easyto gauge availability and cuts down the frustrations of telephone or drive time."