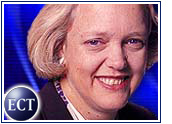 A U.S. federal judge issued a preliminary injunction Thursday against Bidder's Edge, barring the auction portal from searching the eBay site for auction information.
The injunction, issued by U.S. District Court Judge Ronald Whyte, will go into effect June 8th. The court granted the motion on the grounds that eBay was likely to succeed at trial on its claim of trespass and that Bidder's Edge's automated searches could be slowing down eBay's site.
"eBay is likely to be able to demonstrate that Bidder's Edge's activities have diminished the quality or value of eBay's computer systems," the court stated in a written order. "Although there is some dispute as to the percentage of queries on eBay's site for which Bidder's Edge is responsible, Bidder's Edge admits that it sends some 80,000 to 100,000 requests to plaintiff's computer systems per day."
Judge Whyte did not rule on eBay's eight other claims.
Unable to Agree
eBay sued Bidder's Edge in December after months of negotiations between the companies over a possible licensing agreement collapsed. Bidder's Edge, in turn, filed a counterclaim alleging that eBay's practices were unfair. eBay said the smaller company attempted monopolization, interfered with contractual relations and used unfair practices.
Also in December, eBay entered a licensing agreement with AuctionRover.com, allowing that search engine to cull information from eBay auctions within certain limitations.
Reportedly, AuctionRover.com is required to keep the eBay auction data separate from such rival online auctioneers as Yahoo! and Amazon.com.
Asking for Relief
The Burlington, Massachusetts-based Bidder's Edge is seeking an expedited appeal and stay of the preliminary injunction.
"While we are disappointed with this preliminary outcome, it was not unexpected," said Bidder's Edge President and Chief Executive Officer James Carney. "We are pleased that eight of eBay's nine claims did not merit enjoining Bidder's Edge from crawling eBay. In seeking an expedited appeal, we will ask the court to stay the injunction so that we may continue covering eBay during the appeal process."
Carney contends that the court order relies on laws governing trespassing on personal property which should not be applied to the Internet.
Judge Whyte, however, found that if left unchecked, Bidder's Edge's activities would only snowball as other auction aggregators jumped on the eBay bandwagon.
"eBay would suffer irreparable harm from reduced system performance, system unavailability, or data losses," the court stated.
Antitrust Cloud
Meanwhile, the U.S. Justice Department (DOJ) is still investigating eBay to determine whether its efforts to block price comparison search software from probing its Web site are anti-competitive.
Because the investigation by the department's antitrust division is in a preliminary stage, there is no indication that formal action against eBay will be taken. A team of investigators has already met with Bidder's Edge and AuctionWatch.com.