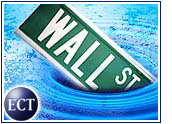 Online brokerage Ameritrade (Nasdaq: AMTD) on Tuesday posted a loss of US$14 million for its fiscal fourth quarter ended September 28th, as revenues fell 33 percent to $92.2 million, compared with revenues of $138 million in the year-ago period.
Ameritrade, like others in its industry, saw trading slow down significantly, from 109,337 trades per day in its third quarter ending in June to 73,100 per day in the recent quarter. Ameritrade said it is averaged 2.6 trades per account in Q4.
For the fiscal year, Ameritrade posted a net loss of $91.2 million on revenues of $454.7 million.
Ameritrade chief executive officer Joe Moglia said that the Internet brokerage is "prepared to manage for profitability in any market condition."
Undaunted by Deterioration
According to Moglia, the company expects to increase profitability next year, even if the markets continue to deteriorate.
"Our acquisition of NDB.com closed in 37 days, adding immediate earnings and revenue accretion and 319,000 accounts," Moglia said.
Moglia added that Ameritrade met its commitment "to maintain back-to-back quarters of positive cash-flow and break-even results from ongoing operations."
The company's stock fell 8 cents on heavy volume, closing at $5.48 Tuesday.
Fierce Rival
Ameritrade faces a fierce rival in E*Trade (Nasdaq: ET), which fared somewhat better this earnings season. Earlier this month, E*Trade reported an operating profit for its third quarter, despite the steep drop in online trading.
E*Trade chairman and chief executive officer Christos Cotsakos said the profit came despite the five-day market shutdown following the September 11th terrorist attacks on the U.S. and an overall slowdown in the economy.
The operating profit — the fifth straight quarter in which E*Trade has reported positive earnings — excluded $227 million in restructuring charges and other one-time charges, however. With those special charges factored in, E*Trade lost $259 million for the quarter, or 77 cents a share, compared to a profit of $48 million, or 15 cents a share, in the year-ago period.
Although online trading declined 23 percent in the quarter for E*Trade, the company's earnings beat analyst expectations.
Do the Math
Ameritrade said it opened 59,000 new accounts during its recently completed quarter, funded at an average cost per account of $140. In addition, the company said that the acquisition of NDB.com added 319,000 accounts to the Ameritrade roster.
As it struggles to find footing in a difficult investing environment, Ameritrade is reaching out to high-net worth clients and boosting its services for targeting that group. During the quarter, the firm rolled out a "client segmentation strategy," which included the creation of a "Private Client" division.
Deals for Dollars
Amid the Internet trading slowdown, a number of the players are looking to join forces and slash spending.
Ameritrade realized a $9.7 million gain on the sale of its interest in Epoch Partners and recorded a restructuring charge of $32.1 million, resulting in the net loss of $14 million, or 7 cents per share.
In August, E*Trade announced that it would acquire market maker Dempsey & Company for US$173.5 million in cash and stock, and that it will consolidate its existing operations in order to diversify its revenue sources and cut costs.
E*Trade's shares fell in Tuesday trading as well, losing 7 cents to close at $7.67.