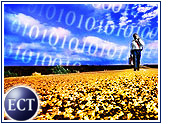 At mid-year, in terms of dollars and number of deals made, venture capital funding for U.S. investments was less than half of what it was in 2000, according to VentureWire, which tracks private equity investment.
Moreover, the return on investment for the first quarter of 2001 showed nearly a 9 percent loss — a figure not likely to entice a lot of new deal flow.
Even so, the high-tech desert has more than one venture capital oasis.
In this article, the second of a multi-part series, the E-Commerce Times takes a look at another e-commerce sector that is getting VC funding: online stores aimed at consumers with the disposable income to buy the high-end products they want — but do not necessarily need.
In a word, luxury.
While many Web merchants are trying to sell everything on earth via the Net, from computers to garden hoses, these niche e-tailers are getting financial backing for sites that sell diamonds, fine wines — and someday soon, custom-built cars.
In other words, venture capitalists are willing to bet that the upper class is still going to spend online for the things they want.
Blue Nile's Pile
In contrast to so many other Web merchants in the last year, jewelry e-tailer Blue Nile.com has been able to steer around the dot-com downturn, recently closing a US$7 million funding round.
As it continues to look for profits, Blue Nile is being funded by a bevy of the biggest names in the venture capital business. Six of the top VC firms in the U.S. participated in the latest round, including Bessemer Venture Parners, Kleiner Perkins Caulfield & Byers, and Vulcan Ventures. All six were previously invested in the company.
The cash follows funding rounds completed by Blue Nile in April 2000, right before the shakedown hit, as well as the more-recent closure of a $15 million revolving line of credit with GE Capital, delivered in January of this year.
Cut and Clarity
Blue Nile markets itself primarily to professional males looking to make their first major jewelry purchase — often a diamond engagement ring — and targets those consumers for follow-up sales.
The company says that it has captured 1 percent of the dollar volume in engagement ring sales in the U.S., noting that the small size of its products results in low shipping costs.
"Our success in providing a new way for consumers to buy diamonds and fine jewelry is demonstrated by the fact that nearly half of our revenues come from repeat and referral sales," Blue Nile chief executive officer Mark Vadon said when the latest funding deal was announced.
Blue Nile's competitors in the online jewelry market include Ashford.com, which was recently sold to e-commerce service provider Global Sports (Nasdaq: GSPT), and Ice.com.
Winetasting's Full Glass
Targeting a particular interest group has also worked for Winetasting.com, which received a $5 million round of venture capital in early September, bringing its total to $13 million in investment funds. The primary investor in the privately held company is William Hambrecht.
The site, an online cooperative of a number of California wineries targeting special-issue wine lovers, aims to offer its customers exclusive selctions that cannot be obtained elsewhere on the Web — or at the corner liquor store.
The Winetasting vault includes limited-distribution vineyard-designed lots, aged wines, large format bottles, and small production varietals — wines typically available only from the tasting room.
Profitable Bouquet
"Fifty percent of the wines we offer are not found out in the market — things that the wineries save for their best customers," Winetasting founder and CEO Lesley Berglund told the E-Commerce Times. "Access to exclusive product is the cachet of buying wine."
By functioning in a niche market, Winetasting has thus far been able to avoid the dot-com shakeout that has brought down so many Web merchants, like former competitor Wine.com — which sold its domain name to eVineyards.com and filed for bankruptcy.
In contrast, Winetasting is profitable in two of its business units, the distribution center and the Ambrosia wine merchant business, and is eyeing profits in its Internet division by 2002.
Build-To-Order's 'To Do' List
Not to be outdone by its diamond-selling and winetasting cousins, custom auto site Build-To-Order has also recently announced a round of venture capital funds.
Although the site has had its share of trouble, and does not plan to launch for a couple of years, it recently closed a $5 million first-round of funding. Participants in the round include Gaffoglio Family Metalcrafters, a car builder, and consulting firm McKinsey & Co.
Though Build-to-Order's investors will need patience in waiting for their funding to pay dividends, their participation shows that venture capitalists are still willing to bet that luxury items will sell online.