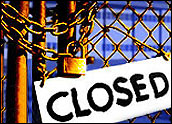 E-tail site Shopping.com will cease to exist as a standalone site on the AltaVista network because e-commerce shopping is "no longer part of [Alta Vista's] focus," AltaVista spokesperson David Emmanuel told the E-Commerce Times on Monday.
"We are focusing on search functions for consumers and businesses," Emmanuel said. "As you can see from our site, AltaVista has a shopper comparison feature, where you can search for products and services. We have folded Shopping.com into our regular search functions on AltaVista."
Second-Hand Site
Because ownership of the Shopping.com site by AltaVista came by a shotgun marriage, it comes as little surprise that providing e-commerce services never became a core business for AltaVista.
Although now majority-owned by dot-com incubator CMGI (Nasdaq: CMGI), AltaVista became a wholly owned subsidiary of Compaq Computer (NYSE: CPQ) in January 1999.
Publicly held Shopping.com then became part of the AltaVista network after Compaq acquired the site in March 1999.
Going Wide
Despite Compaq's decision to marry AltaVista's search and portal functions with Shopping.com's e-commerce services, AltaVista kept its emphasis on search-related technology.
At the same time that Compaq purchased Shopping.com, AltaVista announced a new multimedia search technology, and thereafter launched a series of country-specific sites in Germany, Sweden and the UK over the course of 1999.
In early 2000, Alta Vista opened its French and Italian country-specific sites.
AltaVista is moving away from e-commerce as CMGI struggles for direction following the dot-com shakeout. CMGI has posted heavy losses and made significant executive changes in recent months.
Thanks for the …
Emmanuel said that AltaVista is "clearly focused on providing search functions for the World Wide Web and on our country-specific sites. Shopping as a function is not one we're going to focus on."
Indeed, an inquiry e-mail submitted to the Shopping.com "Contact Us" page — asking that a customer service representative provide a call back about the shopping channel — was answered with this garbled message:
"Thanks for contacting us. If you are request for the help with your purchase, prior to AltaVista Customer Advocates contacting our merchant regarding this issue, you must contact them first. If you have other requests, please contact us again. Thanks."