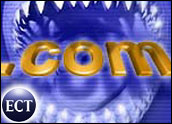 Battered Internet incubator CMGI (Nasdaq: CMGI) on Tuesday replaced its longtime chief financial officer with a former Bertelsmann executive as it continues trying to stem rising financial losses.
The hiring of new CFO George McMillan, the former president and chief executive officer of BMG Direct — the Bertelsmann unit that oversees CDNow.com and BMG Music — comes as CMGI attempts to become an operator of e-commerce and Internet companies, rather than a startup incubator.
CMGI made the switch weeks after reporting a fiscal third-quarter loss of nearly US$1 billion on about $300 million in revenue.
The move also follows a brutal 18-month stretch amid the tech shakeout that has seen the incubator's stock price plummet from more than $100 to about $2 per share.
Veteran Out
McMillan will replace Andrew Hajducky, who served as chief financial officer at Andover, Massachusetts-based CMGI for six years. Hajducky will pursue "an external opportunity," the company said.
CMGI chairman David Wetherell noted that Hajducky was at his side as CMGI aggressively acquired Internet companies during 1999 and early 2000, taking stakes in a host of New Economy companies, from search engine AltaVista to auction site uBid and interactive marketing firm Engage (Nasdaq: ENGA).
"He supported the bedrock upon which we now build going forward," Wetherell said. "His contributions have been many."
Varied Background
McMillan's experience also includes founding a consulting firm and running the Michigan Bulb Company, a direct seller of horticultural products. Most recently, he was at the helm of the Bertelsmann division that has operated both CDNow and Bertelsmann's mail-order and online music club, BMG Music, for about four years.
"George brings an ideal blend of financial and operating expertise to CMGI," said Wetherell. "His enthusiasm and practical knowledge will provide momentum to the efforts already underway as CMGI executes its plan for the future."
Those plans include limiting the reach of the once-sprawling incubator, which has said it will focus on operating a small number of successful companies in five areas: search engines and portals, Internet infrastructure, e-business, professional services and interactive marketing.
Team Approach
Meanwhile, CMGI said it has promoted David Andonian, the current president of corporate development, to the position of chief operating officer. He will be responsible for operations across the CMGI family of companies.
"The appointments underscore CMGI's focus on financial and operating excellence," Wetherell said.