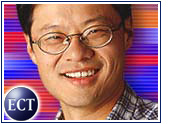 Yahoo! Inc. (Nasdaq: YHOO) said Tuesday it has signed a marketing pact with online bookseller Barnesandnoble.com (Nasdaq: BNBN), a deal that replaces a longstanding agreement between Yahoo! and Amazon.com (Nasdaq: AMZN).
Amazon reportedly chose to drop Yahoo! when its three-year marketing agreement expired, choosing to focus on a similar deal with America Online. An Amazon spokeswoman said the company had previously chosen to concentrate on a single portal and indicated that the AOL partnership provided a more lucrative opportunity.
The deal appears to provide an immediate boost to Barnesandnoble.com, the second largest online bookseller, which has struggled to compete with Amazon and has seen its stock price languish since its initial public offering (IPO).
Through Yahoo!, the bookstore gains prominent placement on one of the most popular Web portals and search engines.
Out with the Old Links
As part of the deal, the B&N logo will appear on every search results page, replacing a link to Amazon's bookstore. Barnesandnoble.com also becomes a premier merchant, appearing at the top of several of Yahoo's shopping categories, including books, CDs and DVDs.
Yahoo! clearly benefits as well, gaining access to the extensive brick-and-mortar resources of the bookstore chain, which has 551 stores across the U.S. and still owns a 40 percent share of the online spinoff. Terms of the deal were not disclosed.
Free Internet Access Coming
The two companies also said they will establish a co-branded free Internet service that will be available later this year.
Software for the service, made available through Spinway, Inc., will be distributed in all Barnes & Noble stores in the United States, marking one of the first serious efforts by a brick-and-mortar store to promote online use.
Earlier this week, Yahoo! announced a similar free Internet deal with discount chain Costco and has previously taken a stake in the free Web access plan offered by high-flying Kmart spin-off Bluelight.com.
Retail Customers Targeted
Steve Riggio, vice chairman of Barnesandnoble.com, said the two firms agree that "retail customers are the future of the Internet."
Through the deal, Riggio added, Yahoo! gains access to "tens of millions of upscale, educated Barnes & Noble retail customers, who are among the most sought after demographic groups in the country."
Yahoo! executives said the deal was an example of Yahoo's eagerness to explore cross-platform marketing strategies through its Fusion Marketing program and offer customers as many choices as possible.
Amazon, meanwhile, will remain a partner in Yahoo's overseas properties.