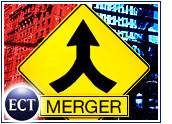 In the past few months, it seemed as if new mergers were being announced every week. High-profile players like PeopleSoft and J.D. Edwards, as well as EMC and Legato Systems, found they had enough in common to join forces. Meanwhile, an even more high-profile company, Oracle, attempted to convince PeopleSoft shareholders that it would be a better partner for the ERP giant.
Although the merger scene has calmed somewhat, some interesting unions still could take place in the future. In addition to Oracle's proposed takeover of PeopleSoft, rumors abound about what may happen in the CRM arena.
Predicting which enterprises will seek wedded bliss is difficult, but some firms seem to be good candidates for a merger, according to analysts. Whichones could be next to walk down the corporate aisle?
Wishing Well
For analysts covering specific sectors, pondering potential mergers is more intellectual exercise than fortune-telling activity. IDC analyst Jonathan Gaw playfully suggested that companies could get together based on what they could name the new enterprise.
"There would probably be some antitrust concerns, but imagine Google and Yahoo together," he told the E-Commerce Times. "They could name it Goohoo."
On a slightly more serious note, Aberdeen Group analyst Kent Allen told the E-Commerce Times that there are several companies he would like to see paired up.
"I'd love to see Siebel find a home," he said. "The company provides value, but I think the ERP guys have the ability to offer a more holistic value proposition than a CRM company can. It would be interesting to see Siebel end up somewhere in that space."
Buyer, Not Buyee?
Siebel, however, may be hesitant to venture into the merger ring amid the Oracle-PeopleSoft brouhaha. In June, after Oracle launched its US$5.1 billion takeover bid for PeopleSoft, expectations about consolidation in the sector were rampant.
At his company's annual meeting, Tom Siebel commented that the firm would be more likely to acquire another company than to be acquired in a merger deal. He said, "We're here, we're very solid, we're not going anywhere."
Regardless of who is the buyer and who is the acquisition target, something could happen soon. As Yankee Group analyst Reed Cundiff told the E-Commerce Times, "This market is getting ready to pop."
Pop Rocks
Even if the Oracle-PeopleSoft deal does not go through, the database giant, like other industry heavyweights, has plenty of options. "We'd like to see someone like SAP or PeopleSoft or Oracle make a string of purchases around the edge-of-enterprise areas of functionality," Cundiff said.
He described those areas as containing inventory management or supply chain management applications.
Such a shift in the vendor landscape would be of great benefit, Cundiff added. He noted that J.D. Edwards recognized the value of such a move and found a way to leverage its existing installed base. If other companies were to follow suit by joining with appropriate partners, new models could arise. Overall, analysts tend to favor the idea of companies expanding into new realms rather than building up their core strengths.
"There are literally hundreds of ISVs out there," Cundiff said. "In some case, they have significant install bases that have proven technology and solid service models. We think this is where the next wave of mergers and acquisitions will be happening, and we're watching it very closely."
Dating Game
Other mergers in different areas are also a possibility. For example, Yankee Group analyst Rob Lancaster told the E-Commerce Times that in the content management arena, there are many potential deals he would like to see.
"There have been half a dozen acquisitions in this area in the last four months," he said. "Those deals are fairly significant, even if the companies themselves are small." He cited companies like Open Text and iManage as examples of players in this increasingly watched area.
"I think that eventually there will be a major move by one of the big vendors in the space," he added.
Allen, meanwhile, is waiting for the day when there is more recognition that software is becoming more of a service than a product. When this shift is fully realized in the marketplace, he said, it should bring about some interesting mergers.
"I'd like to see someone like FedEx acquire a technology company," he noted. "It would be a traditional service provider become an enabler of technology. We've started to see some of that, but I'd like to see more Fortune 500 firms start to acquire technology companies."
Fun Future
Predicting future mergers may be an especially interesting exercise at this point in history because the stage is set for increased M&A activity.
"During the dot-com days, there were a tremendous number of companies created and products made," the Yankee Group's Lancaster explained. "But it was in the absence of a real market for it."
The result is that as smaller businesses collapse or weaken, more successful companies can swoop in and begin talking about mergers and acquisitions. The ability to buy a company cheaply can be tempting for a major player that wants to bolster its own products or enter a new market.
"You've got these 800-pound gorillas," Lancaster said, "and you've got smaller, useful companies. That means more and more mergers."