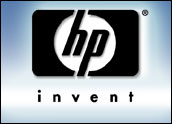 At its customer conference this week, Hewlett-Packard announced that it will expand its partner program, as well as add new products, to spark sales of its OpenView management software.
OpenView is a suite of products for corporate network management, and is considered to be the core of the company's "Adaptive Enterprise" push, a strategy that HP claims makes enterprises more responsive and flexible.
For its partner program expansion, HP will offer closer technical integration to "elite" partners that resell or repackage the company's management applications.
The designation is for third-party software companies, and is designed to strengthen channel partner relationships and promote OpenView.
Other major technology firms like Microsoft, Oracle and IBM have been making a similar shift toward partnering up with ISVs.
Out of Development
Two new products were also unveiled at the conference. Business Process Insight is a visual tool designed to help administrators analyze a company's systems.
Rather than mapping an IT network in a conventional way, by showing different points on the network, BPI maps the business workflow across several network components. It then correlates that information directly from different systems like ERPs or order entry applications.
By putting these processes together, BPI can create an image of how business performance is achieved through the network. From this, companies can calculate the cost of running servers, software and storage with a specific business application in mind.
The second product, OpenView Route Analytics Management System, is part of the application's network-node manager, and can locate the cause of errors in networks more easily, according to HP.
The system detects when changes in traffic routing occur and determines whether they're beneficial adjustments or service disruptions.
Building Blocks
One aspect of OpenView that might especially appeal to potential partners is its services-oriented architecture (SOA) design. This is a design approach that allows for information sharing between the OpenView suite and other software programs.
SOAs will continue to grow in popularity, Gartner vice president Yefim Natis told the E-Commerce Times. He predicts that by 2008, more than 60 percent of enterprises will use SOA as the "guiding principle" when creating applications and processes.
Because HP uses the design standards for OpenView, the use of SOA could make the sweetened partner program even more attractive.
"Customers will appreciate the use of SOA," Natis said. "It results in better application management, and better quality. There's also a more consistent design, and the ability to have incremental deployment. All of these are pain points in a company."
When you have the ability to take that pain away, he added, "it makes for an obvious benefit to everyone involved."
Adaptive Behavior
The new products and elite partnerships for OpenView could benefit HP's overall Adaptive Enterprise strategy.
The company has unveiled other new products that show HP's commitment to the tactic, such as the archive and retrieval products and dual-processor module that were announced in early May.
Thomas Goepel, HP's worldwide portfolio manager for storage services, told the E-Commerce Times that Adaptive Enterprise was started approximately a year ago, and, since then, HP has been working diligently on making products for it.
"When you look at the strategy, you can see that it gives the customer the ability to do more," he said. "With these products, they can also become part of the Adaptive Enterprise strategy over time. We're not talking about people throwing away what they have."
Instead, Goepel envisions more enterprise adoptions as the company brings out products like OpenView. "As we start to roll more out, customers can see that they can become adaptive and still have investment protection," he said.
He also noted that the new OpenView products are not the end of the development line. "The announcements that are being made are an indication of what we've been doing for the last year," he said. "You're going to see more movement from HP in this direction from this point on as well."