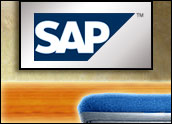 In the midst of Oracle's trial to defend its takeover bid for PeopleSoft, Oracle will disclose merger talks between SAP and Microsoft.
In a statement, Microsoft revealed Monday that in late 2003, it approached SAP to discuss the viability of a merger. After months of discussion, it became clear that a merger would be too complicated, and talks ended, according to both companies.
SAP also issued a statement, and noted in it that the companies were volunteering the information about the merger talks because the subject was likely to come up during the Oracle investigation.
Potential Benefits
To some analysts, even the initial talks seemed surprising. Yankee Group analyst Sheryl Kingstone told the E-Commerce Times that she could see some sense in it because such a merger would give Microsoft more enterprise experience and would give SAP an entry into the midmarket.
"I can see the pros and cons, and how they would think of leveraging synergies," she said. "But a merger? You're kidding."
However, she noted that she could understand the temptations to bring the companies together because they could scale in a compelling way.
Denis Pombriant, founder of Beagle Research, told the E-Commerce Times that when Microsoft and Siebel entered a partnership arrangement two years ago, it resulted in improvements in user experience and better product development.
A merger between Microsoft and SAP could yield similar good results, he said, on a much grander scale. "It would give Microsoft a great installation base, since lots of corporations use SAP," Pombriant said. "I can see where there would be attraction from both Microsoft's and SAP's side."
Alliance Instead of Merger
Despite the benefits that might have emerged as the result of a merger, Pombriant is not surprised that the talks ended. He noted that the EU would have trouble with such a union because it would involve a tangle of regulation issues.
"I have a feeling that regulation alone was enough to end the talks," he said.
"It's interesting that SAP would even be contemplating it, given their long string of successes and all of their customers," he added, noting that it is possible that the disclosure, even though it was done to preempt any information coming from the Oracle investigation, was a way to test the waters for further talks. Even if that is the case, Pombriant is doubtful that a merger will come to pass, given the many obstacles the companies would encounter.
One large challenge would be their different cultures, according to Kingstone, and that may have come into play during merger discussions. Because SAP is a German company, it has a very different way of operating, she noted.
"They're just such culturally different organizations," she said, "that any merger would really make it one for the books."
Friendship Between Giants
According to Microsoft's statement, the conversations with SAP deepened the relationship between the two companies. One indication of this came in May, at SAP's recent user conference, where the two companies announced that they were extending their ten-year partnership with a plan to better integrate their platforms.
Ori Inbar, vice president of product marketing for SAP NetWeaver, told the E-Commerce Times that the partnership was struck due to customer demand. "Many SAP customers are also Microsoft customers," he said. "They're excited about NetWeaver, but they have an army of Microsoft developers."
He added that Microsoft and SAP would continue to work together in the future. In a statement about the merger talks, Henning Kagermann, the company's CEO, also emphasized that the relationship would be a strong one going forward.
"SAP is committed to continue working together with Microsoft to make effective use of Web services technology and to provide continued value to our customers," he said.