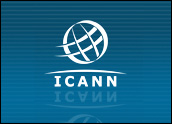 In a meeting in Kuala Lumpur, officials from the Internet Corporation for Assigned Names are hammering out details for self-rule in an effort to separate itself from the U.S. Department of Commerce.
The ICANN group, which is responsible for coordinating the Internet's naming and numbering systems, has brought together government agencies, private business representatives and Internet users to discuss how ICANN can successfully move forward as a self-governing entity.
The organization announced on Monday that it has successfully completed all of its objectives under its Memorandum of Understanding (MOU). These are structural reforms that would outline its plans for independence
ICANN noted that of the 24 tasks needed to move ICANN's operations away from the government, seven are now complete.
Moving Away
In September 2003, ICANN signed a three-year MOU with the Department of Commerce, with a goal of moving toward privatized management of its functions.
The group's management responsibilities include overall global coordination of the Internet's root server system, generic and country-code top level domain names and IP address space allocation.
In a statement about the Kuala Lumpur meeting that is still in progress, ICANN CEO and President Dr. Paul Twomey noted, "ICANN is turning the corner toward autonomous operation and is on the path to full independent oversight of the ICANN functions under its global structure and with its global community."
If the group is successful in fulfilling the U.S. government guidelines, it will be a self-governing entity with complete control over the U.S. root server architecture.
Money Changes Everything
One of the most dominant topics at the meeting is ICANN's proposed budget, which has been the subject of some controversy. In May, the organization increased revenues from businesses selling top-level domain names, and in some cases the increased charges were significant.
To provide a voice for smaller registrars, a protest group has sprung up to allow the registrars to register their opposition to the increased fees and to comment on ICANN's possible budget moves.
Bhavin Turakhia, leader of the protest alliance and CEO of India-based domain registrar Directi, told the E-Commerce Times that he formed the group as a response to a budget that he found unacceptable. "It could potentially jeopardize small and medium registrars, and have a dramatic impact on their business," he said.
He noted that 76 registrars banded together to address the issue and draft an alternative budget that would benefit the registrars and ICANN. The organization responded favorably, said Turakhia, and agreed to discuss the issue.
After several meetings, ICANN has accepted roughly half of the proposed changes, according to Turakhia. Although he is content with being heard and seeing some improvement, he still feels the organization has some road to travel before smaller registrars are happy.
"We're quite positive about some of the modifications," he said. "Also, we managed to get the changes made within three weeks, which is notable. Beyond that, we are glad to have some changes, but we still want all aspects of our proposal to be considered."
Under the Microscope
Since it was formed in 1998, ICANN has been no stranger to controversy. In a recent paper on ICANN and Internet governance, the Center for Democracy and Technology noted that ICANN is "straying from its original design as a private-sector, bottom-up, consensus-based technical coordination body."
The report added that if that situation continues, the organization is likely to be supplanted or radically altered by efforts to link its management of core Internet functions with broader interests in Internet governance.
The group also has been criticized in the past for being too U.S. focused and rife with competing interests. Former ICANN communications director Mary Hewitt told the E-Commerce Times that the group has always drawn criticism from many quarters.
"Some people say there's too much interest from the government, and others say that there isn't enough involvement," she said. One of the difficulties, she noted, is that there has sometimes been a lack of understanding as to what ICANN wants to achieve.
She noted that the group is predominantly a technical coordinating body, and added, "It's not in place to run the Internet."