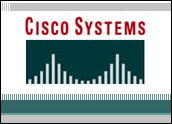 Hitachi and NEC announced Friday that they are joining forces to develop routers and switches for networks of telecommunications carriers, government and public sectors, and large enterprises. The joint venture will be formally established in October.
The router market is currently dominated by Cisco and Juniper Networks. In March, Cisco rolled out a new high-end router — specifically for telecommunications carriers — that is expected by analysts to do well. Juniper also is in a strong position, with similar technology in its T640.
For enterprises, Hitachi and NEC also will have to fight with Cisco, which has been steadily improving its technology and focusing on smaller companies as well as larger firms. Aberdeen analyst Peter Kastner told the E-Commerce Times: "Cisco understands routers, and the problems that they solve. They have the market well in hand."
Despite Cisco's dominance, Hitachi and NEC are confident that their partnership will provide new products that will be competitive in the marketplace. "The strong combination of Hitachi's backbone router-switch business and NEC's development capability will create a new leading vendor in this promising market," said Isao Ono, executive vice president and executive officer of Hitachi, in a statement.
New Best Friends
Hitachi and NEC are two of Japan's largest electronics conglomerates, and the new company that is created as a result of the partnership will be located in Tokyo.
The company has noted that about 350 employees will be drawn from existing company rosters and reassigned to the new firm. The name of the new firm has not yet been released.
The venture will be capitalized at around 5.5 billion yen, or US$51 million. Hitachi will own 60 percent, and NEC will have 40 percent ownership. The new company will supply products to Hitachi and NEC, which will market them to clients. The venture aims for revenue of $140 million in a six-month period starting in October, and for $372 million in a 12-month period starting in April 2005.
The two firms will promote system integration offerings with the new company's products by combining servers with network equipment. Through its business partners, the new company also will market its products under the company's brand name.
Market Effect
Yankee Group program manager Mark Bieberich told the E-Commerce Times that the combination of the two companies could have an effect on the market overall as well as on both companies.
"A joint venture would help put pressure on prices and contribute to further commoditization," he said. "It's the same thing we've seen as a result of initiatives from Dell and HP and others."
To see what effect the new company will have on the market, observers will have to watch Japan, where the companies aim to solidify their position. NEC executive vice president Kaoru Yano recently noted that NEC has been struggling in Japan. He added that teaming with Hitachi would give the company a stronger hold in that market.
Hitachi's Ono said that the venture is aimed at getting 30 percent of the Japanese router market by March 2008. Hitachi and NEC combined now hold about 10 to 15 percent of that market.
Ready for the Boom
Hitachi and NEC are teaming at a time when the demand for networking equipment is expect to grow steadily, due to increasing use of the Internet by individuals and companies.
Hideo Esaka, Cisco's program manager for SMB Class Solutions, told the E-Commerce Times that the company is continually making enhancements to its routers and switches. It is also eyeing smaller enterprises as an attractive market.
"There's a lot of momentum in the router space right now," he said. "Especially with some of the low-end routers, you're seeing quite a bit of growth."
Hitachi and NEC aim to tap into that growing market by combining technologies from the two companies, such as IPv6 and bandwidth control, to become an established vendor for high-end backbone routers and switches. The partnership is expected to release its first jointly developed product around March 2005.