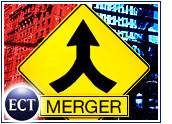 PeopleSoft has completed its tender offer for ERP vendor J.D. Edwards. Both companies noted that PeopleSoft now owns 88 percent of J.D. Edwards' outstanding shares and will buy the remaining 12 percent by the end of August.
PeopleSoft estimated the transaction was worth about US$1.8 billion in total. The merged company boasts $2.8 billion in annual revenues and will be the second largest ERP vendor behind SAP.
PeopleSoft spokesperson Steve Swasey told the E-Commerce Times that his company wanted to "provide our shareholders with a better offer, and that's what we did."
Stock and Cash
According to both parties, the acquisition will be a cash-and-stock deal. Holders of J.D. Edwards common stock who tendered into the exchange offer will receive $14.74 per share in cash, PeopleSoft stock or a combination of both. Those who did not agree to the tender offer will get 0.43 share of PeopleSoft common stock and $7.05 cash per J.D. Edwards share.
PeopleSoft's original offer was a stock-only transaction, with J.D. Edwards stockholders set to receive 0.86 PeopleSoft share for each J.D. Edwards outstanding common share.
In the end, PeopleSoft issued 52 million new shares to cover the transaction and spent about $900 million of its $2 billion bank account on the cash portion of the deal, Dr. Katherine Jones, managing director for enterprise business applications at Aberdeen Group, told the E-Commerce Times.
Jones said the change in PeopleSoft's acquisition terms was greatly motivated by the threat that Oracle might derail the deal. When Oracle made its latest $6.3 billion offer to buy PeopleSoft, the company was really offering to buy PeopleSoft at a $2 billion discount, she said.
"Now [Oracle] has to pay $7.3 billion to get the same thing at the same price and with a depleted [PeopleSoft] bank account," Jones said.
Other Oracle Stoppers
Now, Jones said, "In theory, the package should look less attractive to Oracle, but that's not the business reason Oracle wants PeopleSoft. They want PeopleSoft because they don't want them to [overtake] second place."
However, Oracle's intention to acquire the combined company faces perhaps greater hurdles than purchase price.
"There have been a series of Department of Justice (DOJ) investigations of Oracle, along with a number of inquiries at the state levels and several lawsuits," Forrester Research analyst Laurie Orlov told the E-Commerce Times.
If Oracle were to merge with PeopleSoft, Orlov said, the industry would become even more consolidated, with Oracle and SAP the only major players remaining. Such an outcome likely would be hard for the DOJ to swallow.
Good Marriage
Orlov went on to say the PeopleSoft-J.D. Edwards merger should be a nicely complementary one. PeopleSoft is strong in the upper end of the market, while J.D. Edwards has specialized in the mid-market. Also, each company traditionally has been strong in different industries, with J.D. Edwards focusing on manufacturing and PeopleSoft on government and education.
Jones agreed that this merger is a good one.
"Their market share, as of right this minute, is second only to SAP," she said. "It has to be a big boost to the company."